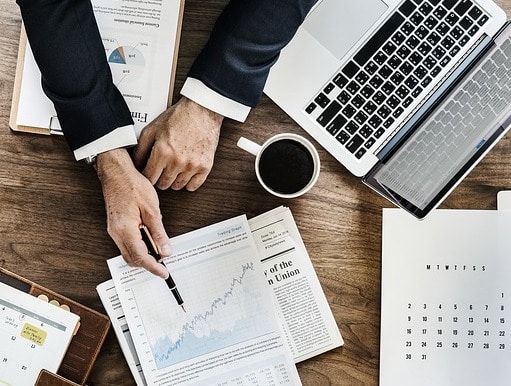 Everyone can agree that a good investment portfolio is something every successful investor should have, but the agreements don't go much beyond that. Especially in recent years, the different theories and approaches to portfolio construction have become a common topic of discussion in the financial world.
We're here to make sure that you know exactly what you're getting into when someone suggests taking a "modern" or "traditional" approach to portfolio construction. So, let's talk.
But first – it can't hurt to define "investment portfolio" so we're all on the same page. Your financial portfolio is essentially just all of your financial assets – stocks, bonds, cash, etc. Each investor has a unique portfolio that reflects their own personal comfort level with regards to risk, and their own personal financial goals and interests.
The two main approaches to portfolio construction are the "Modern Approach" – also known as the "Markowitz Approach" and the "Traditional Approach." They both have their benefits and drawbacks. And sometimes the best path for you as an investor is investing with a mixture of both theories in mind.
The Modern (Markowitz Approach)
The modern approach to portfolio construction is all about risk and return.
The goal in constructing a financial portfolio using the modern approach is to maximize returns on securities based on an agreed-upon level of risk.
Are you inclined towards a modern approach in investing your money? If you choose Saddock Wealth as your wealth manager, together we would examine your financial goals, wants, needs, etc., and then decide upon a basic risk tolerance you were willing to take.
Once we establish a risk tolerance, we would then – after extensive analysis – suggest a handful of stocks for you to invest in, taking into account the balance of risk and return for each one. We would generally deem a stock as having a good return depending on its market return and dividend. After we agree upon a selection of stocks to invest in, we will discuss the best way to allocate your investment assets, depending on how you'd like the make-up of your portfolio.
You can take the active approach and continue to assess and discuss the risk and return of different securities. By doing so, you could switch out securities in your portfolio depending on their performance.
The Traditional Approach
The traditional approach to portfolio construction still seeks to ensure that each individual investor has a financial portfolio that meets their own unique needs. However, it seeks to do so in a slightly different way.
The modern approach bases investment decisions primarily off of risk vs. return. Instead, a traditional portfolio ideology uses the individual's income and capital goals and needs to formulate an investment strategy.
A modern approach primarily looks at the investor's risk comfort level, and then chooses securities to invest in from there. Whereas a traditional approach analyzes a variety of factors in determining securities to invest in.
An investor working with Saddock Wealth and looking to pursue a traditional portfolio construction would have a variety of factors to review with their financial advisor. These factors will almost certainly include the investor's income – both current and desired.
They can also include:
Timing (whether the investment goals are long or short term)
Preference for liquid assets
Tax benefits of investing in certain assets
Assessing risk comfort level
Determining Your Financial Goals
Once you work with your advisor to assess a variety of factors, we'll talk about goals.
Which factors are most important to you?
What are you hoping to get out of your investments?
And so forth. We will oftentimes push our clients to establish fairly clear financial goals, to make the most informed investments for them. Finally, we will look at viable securities to invest in, review the risk level of each one, and suggest investments accordingly. When using a traditional approach, we oftentimes suggest a diversification of securities to invest in.
Stay tuned to our next blog, covering portfolio diversification!
With a traditional approach, more work and consultation with your advisor is done upfront. This way, once your securities are invested in, you have a plan and are more able to step back. But times have changed, and the modern approach suits just as many as investors. We can meet with you to find out which best fits your needs!
Depending on your specific needs, there are pluses and minuses to both portfolio options. We would love to talk with you about them!  Contact us here to learn more and set up a meeting.
Summary
Article Name
The Different Approaches to Portfolio Construction
Description
Need help constructing an investment portfolio? See the two approaches to portfolio construction and how we can help with both.
Author