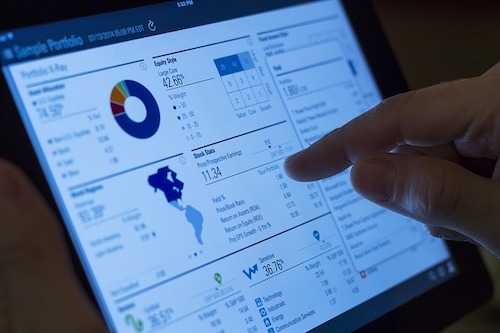 All HNW investors have at least one thing in common—they're wealthy. And no matter how you came into your wealth, we're sure you'd agree that you want to manage it well. Many investors are interested in looking at the possibilities of how to grow and preserve their wealth, but fall short. Or maybe they forget altogether when it comes to actually monitoring assets and making the necessary adaptions to keep their portfolio aligned with their goals.
What Can Affect Your Portfolio?
Before we get into why portfolio monitoring is important, we want to be sure you understand the various factors that we consider.
Rising or falling stocks
Percentage of assets you have in stocks
International investments
Personal changes (lifestyle change, illness, marriage or divorce, etc.)
These four areas just barely introduce the factors that can affect your portfolio, which is why we practice regular monitoring. We believe that routine monitoring will ensure your portfolio is properly balanced and as effective as possible for you.
Three Reasons Regular Portfolio Monitoring Is Essential
Avoid getting caught in a bind because you put too much emphasis on researching funds and stocks rather than keeping an eye on your portfolio.
1. Aligns Your Portfolio to Match Your Lifestyle
We all have defining moments in our lives that can have a huge impact. There will be times of deaths, maybe divorce, or even the birth of a child or grandchild. But in these moments (happy or sad) it's easy to forget to keep your portfolio in line.
Regular monitoring can ensure your portfolio is consistent with any major lifestyle changes you may have experienced. It's the right approach to meet your long-term goals.
2. Cuts Your Losses
When you're busy at work and starting, maintaining, and delivering on big projects, it's easy to forget about evaluating your holdings.
However, regular monitoring can help identify any holdings that may be falling short. If we see investments not providing growth (without a good reason), we'll leave them and replace them with something profitable.
3. Allows for Improvement
Constructing a portfolio is a big task. And the more your advisor knows and is familiar with yours means the better insight, adjustments, and prioritizing you'll be able to get out of it. Regular monitoring can aid the portfolio construction process and offer a chance to improve alignment with investment goals.
Achieving your goals is not always a linear process. In addition, there are sometimes outside factors that can play a role in the outcomes. But through regular monitoring, your team of trusted advisors can have a great starting point to help you get the results you're after.
Our team will assemble and coordinate the best service provided for your family's unique situation and work exclusively for the best interest of your family.
To learn more about the portfolio construction process and our approach, schedule a call! The Saddock Wealth team knows that wealthy families have complex financial needs. And we're here to answer your questions and guide you through every step.
Summary
Article Name
Why You Should Regularly Monitor Your Portfolio
Description
Out of sight, out of mind is a common approach that too many investors take with their portfolio. Here's why you should regularly monitor your portfolio!
Author