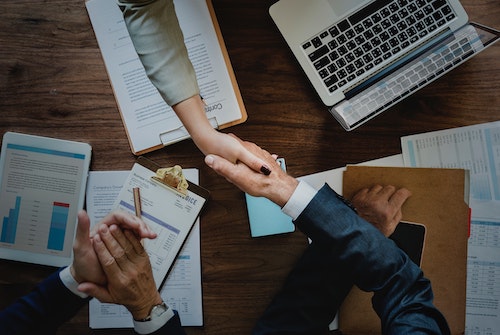 Finding financial advice is easy—you can look online, ask a coworker, or you could even ask someone standing in front of you in line at the supermarket; when it comes to money, everyone has an opinion.
The problem? Most of them are uninformed.
When you're a high-net-worth individual, you simply have different needs, concerns, and goals than the average investor. Which is why finding a true financial guide is crucial and being discerning is a must.
You've invested time and resources to grow your wealth to this point. So do yourself justice by taking the time to seek out a wealth manager who not only understands your interests, but also is a guide to take you to the level you're looking to reach.
Steps to Finding the Right Wealth Manager
Choosing a private wealth manager is a big decision. It may feel like there's a slew of questions that should be asked, and it's because there are. Let us help steer you in the right direction when looking for a wealth manager.
1. Identify Capabilities Needed
What exactly are you looking for?
Help with taxes, asset allocation, trust services, or all of these and more?
You need to sit down with your family and decide what services are best for you or if you're not sure, let's talk.
Saddock Wealth has been serving our clients for decades because we're reliable and we look at the big picture. We can help you understand what your options are and what may work best for you.
2. Financial Philosophy
Everyone will always say you should define your goals before embarking on any financial plan—and we agree. However, we believe that an investment philosophy is just as important and should actually complement your financial goals.
So, you should analyze the types of investment opportunities and strategies you're comfortable with and interested in.
At Saddock Wealth we specialize in handling alternative investments, so we can walk you through the steps of understanding and investing areas to diversify your portfolio.
3. Dedication
You don't want an advisor who is strictly an expert, but you want one who is also dedicated to you and your wealth planning.
Our team only works with individuals we believe can benefit the most from our services. This is why many of our clients have been with us for decades.
Saddock Wealth services are scalable to any investment style. And using a core-satellite framework, we can create unique portfolios through the use of alternative asset classes like real estate, private credit, and private equity.
4. Define Ideal Advisor
As a high-net-worth individual, you will likely form a close relationship with your financial advisor. Think about the qualities, background, expertise, etc. you want to be around.
Saddock Wealth is discerning of whom we work for because we want to deliver the best every time. Therefore, we are careful to select clients who fit our areas of expertise. We work with high-net-worth individuals, families, and busy professionals who don't have the time or the experience/knowledge to manage their portfolio.
If you want to learn more about the kinds of clients we have experience with and if we'd be a good fit for you, let's talk!
5. Inquire about Availability
This is an area that differs among clients.
Some clients are extremely involved and want weekly updates, while others are completely fine leaving all the work to their advisor and getting the occasional fill in.
We tailor our plans to meet your needs; we're willing to meet with you as often as you'd like and are always available for our clients. We're looking to form long-lasting relationships to manage, grow, and preserve your wealth.
Saddock Wealth Is Here for You
Finding and choosing a wealth manager is all about establishing a connection with an expert you trust and are willing to form a lasting relationship with.
Our job is to build successful portfolios that are in-line with our client's needs, within a sensible and environmental context. We seek to build portfolios that are durable enough to withstand any investment climate. At the same time, we make the portfolios completely customized to accommodate our client's goals and are respectful of risk tolerances.
In addition, we are evidence-driven investors who do not chase the latest excitement or engage in mindless trend following. We seek out market dislocations and incorporate these strategies into our long-term vision.
At Saddock Wealth, we aim to establish long-lasting and meaningful relationships with clients so as to provide the best, customized, and holistic approach to meet their needs.
If you'd like to meet with our team and discuss opportunities, get in touch with us! Give us a call at 972-437-5201 or send an email to info@saddock.com
Summary
Article Name
How to Choose The Right Wealth Manager for You
Description
Choosing the right wealth manager for your needs is a big decision. Find out here what five main important qualities to consider.
Author