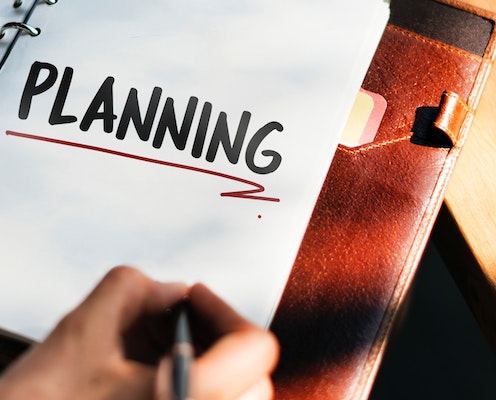 Successful individuals often believe: to maintain their high net worth investments and status, they need to stray from the ordinary. But the truth is, a solid and smart investment plan is all you need.
Ensuring you have the right wealth manager and knowing what's going on with your finances is all it takes, really!
When seeking guidance on your finances, you'll want to include your investment portfolio.
Here's why:
Six Benefits of an Investment Plan for High Net Worth Individuals
1. Explore Tax Advantages
As a high-net-worth investor, you must understand that the run-of-the-mill tax strategies do not apply to you and will not be the most effective for your needs.
When you open up your portfolio to a financial advisor, like our team at Saddock Wealth, we can see the big picture and plan out long-term solutions for growth and wealth preservation.
2. Diversification
Another important reason to open up your portfolio to a trusted advisor is to diversify. Any investor with a lot of assets needs a variety of investment opportunities. We have a knack for diversification and believe that a truly diversified portfolio is actually lower risk.
3. Remove Risk
Even if you consider yourself an investment expert, you likely have a lot going on in your life. It's always a good idea to get "fresh" eyes and another perspective on your portfolio and planning.
Taking a DIY approach to investing is a risky decision that could be detrimental in the end. So instead, let us guide you to a solid plan. We have the time, knowledge, and desire to get things done for you!
4. Coordinate Tax Plan with Investment Goals
One of our main concerns is looking at the big picture. And we know that for a successful and efficient investment plan, you need to take into account tax codes. We can find the balance between the two and keep you out of any tax traps.
5. Consider the Market
If you try to DIY your investment plan, you may miss out on important and quickly changing market conditions. Let our expertise take on the burden of considering your markets.
6. Have an Emergency Plan
Often, many HNW investors may have crossed all their T's and dotted all of their I's, but they fall short when it comes to a contingency plan.
It's normal to not consider unexpected health events or other crises, but having an investment plan in place can ensure that your loved ones are taken care of in the event of a health crisis, or even death.
What We Can Offer the High Net Worth Investor
We know our clients have unique needs and require specialized attention. Therefore, we'll work to give you just that, and if it's something we don't provide, we'll find the solution for you.
The Saddock Wealth team has worked with over 200 clients and has a combined 60 years of tax experience. Our breadth of experience across personal wealth categories and investment portfolios has allowed us to serve clients for the long-term; in fact, our longest client relationship has spanned nearly four decades!
Working with a team of seasoned professionals like Saddock Wealth can actually add value to your investment plan and portfolio. We'll handle everything that you don't have the time or expertise to explore.
Get in touch with us by filling out our contact form, calling 972-437-5201, or sending an email to info@saddock.com.
Summary
Article Name
How An Investment Plan Benefits HNW Investors
Description
Are you investing on your own as a HNW investor? Here's why you should seek guidance to create an investment plan with the professionals at Saddock.
Author