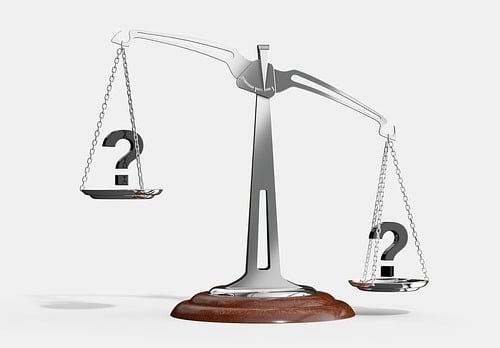 "What's the difference between private banking and wealth management?" As a Wealth Management company we hear this question all the time. Inevitably the follow-up question is: "How do I decide which one is right for me?"
The higher your net worth and the greater your assets, the more complicated your finances become.  You may be new to the high-net worth world or maybe you just haven't taken the time to understand the differences between private banking and wealth management yet. Either way, we have put together a simple guide to help answer these questions and get the clarity you need to move forward with managing, preserving and growing your wealth.
The Basics of Private Banking vs Wealth Management
Private banking generally involves financial institutions that provide financial management services to High Net Worth Individuals. It is often exclusive and accessible to only clients with assets of a minimum of six figures. Private banks aid clients in protecting and maintaining their assets, including passing accumulated wealth on to family members. And they offer enviable rates, concierge-like service, and instant access to the employees working with their accounts.
Wealth management involves firms that provide advice and execution of investments on behalf of affluent clients. These firms combine both financial planning and specialized financial services. These services may include estate planning, legacy planning, legal and tax advice, and investment management services. Wealth management's goal is to sustain and grow long-term wealth.
More Differences of Private Banking and Wealth Management
What range of services would help you more?
Private Banking offers banking services, asset management and brokerage. They may also offer simple tax consulting services.
Wealth Managers provide consulting services in areas such as asset allocation, asset structuring, tax planning, estate planning, pensions, philanthropy, family arbitrage, art, real estate, and the relocation of families and their companies.
Are you looking for a custom-made package or an envelope of existing services?
Private Banking provides a one-to-one model of existing bank packages. Private banking employees present their clients with only the products offered by the bank for which they work.
Wealth Managers emphasize financial advice and concern in the collection, maintenance, conservation, reinforcement and transfer of wealth. The process begins with creating a financial plan that meets the needs of the client's family/business. Specialists then implement the plan using products from a variety of institutions. Over the long-term the wealth manager monitors the success of the plan and works with the client to make any needed adjustments.
Where does customer loyalty come in to play?
Private Banking has slow processes, less independence and less transparency. The products they offer are not independent from the institution.
Wealth Managers are not involved in the decision-making processes of the assets that make up the client's portfolio. This independence allows them to be better able to act in the best interest of the client.
Do you want to work with someone who knows you or would you prefer to be more anonymous?
Private Banking services require less time, less involvement and knowledge of the client. Employee turnover rate at banks also tends to be high. You may build a relationship with an employee and discover that the next month, the employee is gone and has been replaced by someone that you don't know.
Wealth Management begins and ends with the concerns of the client. The goal is to build a trusting relationship with the Wealth Manager, the client and his or her family. Staff retention at boutique firms is usually high, so you can depend on your contacts there knowing your name, your needs, and your concerns.
Getting clear on what you are looking for is the first step. Doing the footwork is the next step. Therefore, it's a good idea to acquaint yourself with the firms and institutions you are interested in before making a commitment.
We're Here to Help
Here at Saddock Wealth, we provide superior wealth management services. And this is because we have a passion for what we do, and we have enjoyed serving families and companies over the decades. What's more, we are experts at listening to your needs and offering guidance.
Schedule a meeting here to find out more. We would be happy to talk more in depth about our services to help you decide what is best for you and your family. After all — that's who we are here for!
Summary
Article Name
Private Banking vs Wealth Management
Description
Do you know the difference between private banking and wealth management? See our guide to their services, and what they offer to high net worth clients.
Author