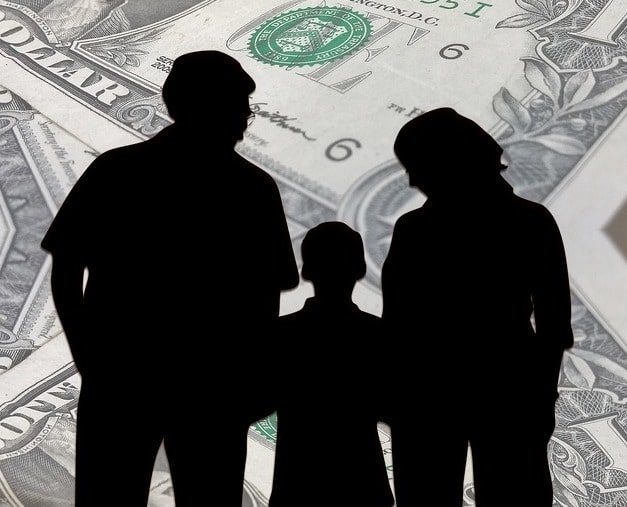 We've discussed financial planning a few times here at Saddock Wealth. And for a good reason – it's an extremely important process, especially for high net worth individuals. But what about finding the right individual or firm for guidance on the matter? There are many choices when searching for a family financial planner. But as with any investment, it's important to do your due diligence in researching.
More often than not, individuals – especially business owners – develop, maintain, and grow their financial assets through savvy financial planning. And family financial planning is no exception. Financial planning is oftentimes more straightforward when you only have your own personal financial goals to consider.
However, when you add in your spouse's and your children's, and it gets more complicated. Big life events such as marriage, having children, sending children to college, and retirement have huge impacts on financial planning. And for this reason, it's crucial to start planning and saving for them years in advance.
In this article we will give an overview of the family financial planning process, discuss why it's important, and provide some tips for various elements and stages of it.
What is Family Financial Planning?
Family financial planning is exactly what it sounds like – planning for the future of your family's finances. By its nature, family financial planning is not something that one member of the family undertakes on his or her own. Rather, it is a joint process, ideally conducted by spouses, that takes into consideration the resources, responsibilities, and short and long term goals of the whole family.
Creating a formal financial plan is a great idea for any family – especially high net worth families – because it provides a blueprint for how to proceed. It forces family members to communicate about their financial dreams and hesitations. Plus, it allows families to create together a reasonable outline for how to achieve the goals that you set.
Years tend to go by very quickly, and creating a family financial plan helps to ensure that you won't miss out on important financial milestones because you weren't planning for them. Having a solid family financial plan to refer to over the years will dramatically reduce family financial stress in the long run. And finally, with the right guidance, families can leverage tax strategies, and more effectively allocate money for future goals.
Who Needs a Family Financial Planner?
Many of our clients are high net worth individuals who are quite financially adept. We still always recommend hiring a financial planning professional. It's true you are capable of running your own business, and have built it successfully from the ground up. But family financial planning can be challenging without the guidance and assistance of a financial advisor.
Unlike some other forms of financial planning, family financial planning involves significant communication between two parties. Additionally, in order for it to be effective, both parties have to be open and honest about their personal financial situations and long term financial goals.
A financial planner with experience and objectivity will help you to resolve any potential disputes that arise, and will help you to prioritize your family financial goals and set timelines. Ensuring that a fair and achievable family financial plan is reached almost always requires the assistance of a professional.
Steps for Family Financial Planning
It is always a good idea to have some knowledge before meeting with an advisor. The more prepared you are, the more your planner will be able to help you.
Reviewing finances
The family financial planning process starts with the basics: a review of your joint income and debt. This can be challenging for newlyweds taking on the family financial planning process for the first time. Combining your finances with another person – and taking on their debt – doesn't always feel natural at first. Yet it is imperative to be on the same page and start thinking about your family finances, instead of just your individual goals.
A review of your joint debt should include a strategy on how you're going to attack it. Prioritize which debts need to be paid off first, and set a timeline for how you're going to do that. This timeline will, of course, be dependent on your income and expenses. You may need to adjust your short or mid term expenses to fit in with your debt payoff plan. As such, having the objective opinion of a financial planner here can be immensely helpful.
Setting Goals
Next is the exciting part of family financial planning. Once you have squared away the details of  how much income you have to work with, you get to decide how you want to use it.
This is the time to dream big and plan for the future (within reason, of course). It usually makes the most sense to start with your long term family financial goals, like when you want to retire and if you have a plan for accumulating more wealth.
Once you have those set, you can move onto your mid term financial goals, which are usually in the two to four year range. These might include buying a particular vehicle, a new home, or saving for a family vacation. Having your long term financial goals already set will help you to determine if some of your mid term goals are unrealistic. Will saving for your dream car conflict with your plan to save for retirement? Then maybe you need to hold off on your dream car.
And lastly, make a plan for achieving your short term financial goals, which are generally your goals for the next year. By the time you reach this point in the planning process, you should have a good idea of what is financially realistic for your family in the year to come.
Why Is Financial Planning So Important?
The above outline is a very general version of what the family financial planning process looks like. Like any financial planning process, it is very subject to change depending on life events.
Some families know exactly when they want to have children and are able to include that timeline in their financial planning process from day one, but many don't. If you did not already include it in your family financial plan, having children will dramatically affect it. The Department of Agriculture estimated that a baby born in 2015 would cost approximately $233,610 through the age of 17 (not including any college savings or fees).
Hence, if you plan on having children, the sooner the better to start saving. This is especially true if you plan on establishing college savings account for your child or children. Setting up a 529 College Savings Plan as early as possible is a great way to save for college, as it lets you withdraw funds tax free for qualified college expenses. A Roth IRA can also be a good option for college savings, as it is funded with post-tax dollars so as not to incur any income tax withdrawals.
For more information on other financial investments for families, such as trusts, read this recent article.
Retirement and legacy planning
Planning for retirement is the best way to ensure you and your family's comfort for the future. We've talked before about strategic retirement planning and some choices to make. Estate planning also falls along these lines for your family's plans with its wealth.
Additionally, throughout the family financial planning process, you'll want to always keep in mind your family's legacy. Legacy planning is a great way for high net worth individuals and families to ensure that their money is used the way they want it to be after their passing.
It is never too early to be thinking about this process – we have written about it recently, if you are interested in learning more. Legacy planning can be especially important for business owners, as it enables you to decide who will take over your business when you're gone.
Always a Good Investment
Family financial planning is a complex, fluid process. It is a significant amount of work, but once you have developed a solid family financial plan, it will pay dividends in the long run. Not only will it pay off financially, but it will also grant you and your family ease in knowing that everything is planned for.
We Can Help
There are few things that affect as many areas of your life as your wealth. Treat it with the attention it deserves and it will repay the favor. Whether you're thinking about retirement, estate, or financial planning or want to use your wealth to provide for younger generations, proper wealth management is what will make it happen.
At Saddock Wealth, we bring years of wealth management experience to the table and can help guide you toward financial prosperity. Make sure your wealth is in the right hands and ready to grow in 2020. Schedule a meeting here, and we'll discuss your best options.
Sources:
https://www.discover.com/online-banking/
https://alphamom.com/your-life/
https://www.investopedia.com/terms/
Summary
Article Name
What Can a Family Financial Planner Do for You?
Description
Have you thought about investing in hiring a family financial planner? Here are just a few things they do and some benefits in finding the right one.
Author