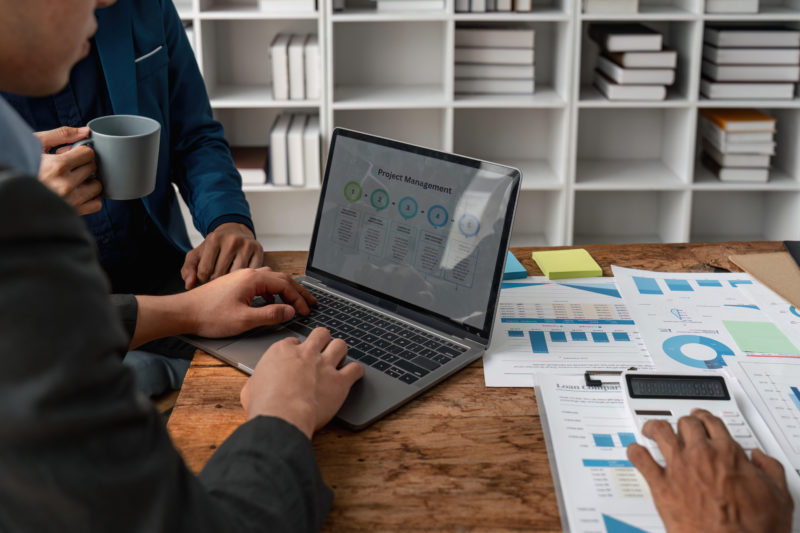 Exceptional wealth management services go miles beyond pinpointing attractive investments for today. When it comes to comprehensive financial planning, high net worth individuals need strategies and advice that will last a lifetime. 
Yes, identifying investment opportunities is a factor, but a true financial advocate and partner will perform various portfolio valuation services, investment analysis, and portfolio management. This can help ensure that an individual's future financial goals and current strategies align. 
What can you expect from a superior wealth management services provider? One key aspect is providing portfolio analysis and strategic asset allocation on a continual basis, which is arguably the backbone for a healthy financial future for the long term.  
The Importance of Portfolio Analysis
What is Portfolio Analysis?
In its simplest terms, a portfolio analysis provides an overview of where money is invested and how diversified or concentrated these investments are. It entails a portfolio valuation for today, but more importantly, it looks at future trends and fluctuations. Additionally, it ensures that an investor doesn't have all of their eggs in one basket. 
A portfolio analysis is much more than ensuring different types of investments in an overall portfolio. 
When it comes to portfolio allocation, it's imperative to ensure that the same changes don't influence all investments in the economy.  
For example, during the Coronavirus pandemic, some sectors of the economy (like airlines, hotels, restaurants, leisure, and automobiles) were hit particularly hard. On the other hand, other industries (like communications equipment and health care supplies) were unaffected or even flourished. A portfolio analysis ensures that all investments are diversified enough so that a hit to one sector of the economy does not have a far-reaching impact on all investments.  
Strategic Asset Allocation
While portfolio analysis is like asset allocation in that it aims to keep an investor's, portfolio diversified. Therefore, asset allocation focuses on deciding what percentage of the portfolio should be invested in different asset classes like stocks, bonds, and real estate. 
Strategic asset allocation entails setting target allocations that correlate to each unique investor. Every wealth management client has a unique and distinctive risk tolerance, investment horizon, and long-term goals. Furthermore, the best wealth managers take these factors into constant consideration when reviewing asset allocation.  
Based on the individual's goals and other criteria, asset allocation aims to maximize returns for a given level of risk, and a properly performed asset allocation is essentially a key driver of long-term returns. 
Keep in mind that there is no such thing as a one-size-fits-all asset allocation. Historically, an asset allocation of approximately 60% stocks and 40% bonds was considered optimal. However, these numbers are changing and evolving all the time and may not be appropriate depending on an investor's ultimate goals. Age and investment horizon certainly play a factor, as does response to the unexpected. During the coronavirus pandemic, traditional investments were impacted alongside other assets in a portfolio.  
What Are the Benefits of these Wealth Management Services?
The key benefit of professional wealth management services is peace of mind. There is no way to safeguard against future economic changes, but an exceptional wealth manager will ensure that an investor's portfolio is diversified and strong enough to weather any storm. 
There are online tools available that can track changes and provide simplified services like portfolio analysis or asset allocations based on a specified timeframe. However, to get the most return on your investments, it's essential to have an expert guide. 
Simply put, every client is unique in terms of their financial situation now and in the future, their ambitions, and the amount of time they want to dedicate to reaching the goal line. A wealth management firm puts all these puzzle pieces together to develop a complete and thorough investment strategy to maximize investments while minimizing overall risk as much as possible. 
When it comes to your portfolio, you need protection and a guiding partner who can ensure your investments are solid and diversified, and this is where Saddock Wealth steps in.  
Secure Your Financial Future Today with Expert Wealth Management Services 
From financial planning and advice to routine checks and balances to ensure there are no missed opportunities or red flags for the future. We serve as lifelong clients to our partners and adapt to their needs as their long-term ambitions evolve. 
 Let's discuss your current portfolio, and how Saddock Wealth can ensure that you have the best investment strategies in place. Professional wealth management services are the key to growth, and Saddock Wealth can be your partner in a financially secure future.