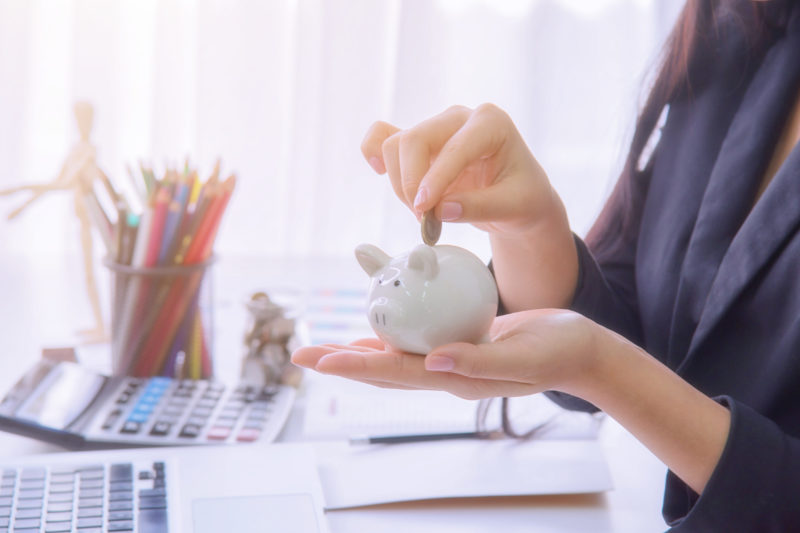 Long-term financial success begins with short-term financial goals. It's easy to get confused by where you want to be financially 20, 30, or 50 years from now. However, the best way to get to this successful finish line is to examine what you can do to plan for the future. 
Many individuals tend to focus on the long-term financial goals that need to be accomplished when it comes to wealth building, and this can be a problematic mindset. One thing is knowing that you want to have a certain amount of funds by the time you retire.  But defining a clear path to get there is a more challenging endeavor. 
The experts at Saddock Wealth can assist individuals and families with all types of financial goals. Therefore, everything from immediate budgeting to investments will have measurable and meaningful rewards in the years to come.  
 In the meantime, individuals with an eye for future financial success can get the ball rolling by considering these short-term financial goals that can be accomplished right now. Setting goals will pave the way for a more successful future.  
Build an Emergency Fund
According to a 2023 report in Fortune Magazine, an astounding 57% of Americans can't afford a $1,000 emergency.  Unfortunately, this can have devastating and long-term consequences.  
An unexpected and major expense can lead to more outstanding debt and financial fallout for years. Therefore, having an emergency fund to cover these surprise expenses is key for financial peace of mind.  
Set aside three months of expenses now to ensure you are covered in case an emergency arises. It is best to keep these funds in an interest-bearing but accessible account. For example, with a money market account, you can slowly grow your wealth while safeguarding the future.  
Create a Budget
 How much money do you spend on daily necessities, like groceries or utility bills? What about life-enhancing extras, such as entertainment or family vacations? Understanding how you are spending your money is key to finding ways to save for the future. So, if you don't have a grasp on where your money is going, it's time to set aside some time to create a budget. 
A good starting point for creating a budget is to follow the 50/30/20 rule. This includes 50% of income going towards needs, 30% going towards wants, and 20% going towards savings and debt repayment.  Adhering to these limits will surprise you with how quickly your savings can accumulate.  
Cut Unnecessary Expenses
When you craft your budget, chances are that you'll find little pockets of spending that may be unnecessary or that can be replaced with a less-expensive option.  
A classic example is buying a $5 coffee at the local coffee shop every morning when you can brew your favorite coffee at home. Try to find instances where little expenses can be eliminated because these expenses can add up over time.   
Automate Your Savings
One of the most difficult aspects of routine saving is setting aside money in the first place. Therefore, streamline the process by automating your savings on a regular basis so you won't miss or try to spend this portion of your income. Many employers can divert your paychecks to multiple accounts – checking and savings.  They may also offer a 401(k) plan, which will effectively double the amount of money you can set aside for retirement if an employer match incentive is in place.  
Automated distributions into savings or investment accounts can also help with sticking to your budget. Especially when these funds are out of reach or already accounted for, you will be less likely to spend them in the short term.  
Make an Appointment with a Financial Advisor
The above short-term financial goals are all a good start for creating long-term wealth. However, the smartest financial goal you can accomplish right now is to partner with an experienced financial advisor and wealth management firm. Partnering with the right financial advisor can ensure those long-term goals are within reach. 
At Saddock Wealth, we help clients with every stage of wealth management, starting from the ground up.  Therefore, we can help you identify the best moves and tailor-made strategies to boost your financial health now and for decades. 
 Let's start a conversation about the shape of your financial future and the best way to get there. We have a team of financial experts dedicated to helping you at every stage of your financial journey. From creating a budget to developing long-term investment strategies, we are your lifelong partner in ensuring your financial future is successful.