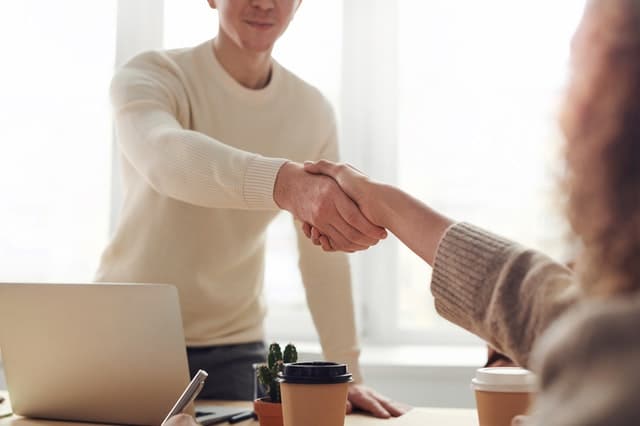 Succession planning is a strategic process to pass on key leadership roles in a business. The idea behind a succession plan is to create potential leaders, that will be ready to take the reins in the future. These potential leaders will strategically fill future roles, and strategic planning identifies potential candidates so the company is prepared when roles become vacant.
The process exists to transition the management of a business to a new leader. Or to the next generation. Whichever applies!
Succession Planning As A Small Business Owner
It makes little difference whether you are planning to retire in a couple of decades or are staring retirement in the eye: A watertight succession plan is important if you are a small business owner. A succession roadmap will help your business continue on after you hand over the keys. It will also help if you die, or become disabled or incapacitated.
Prepare for and expect the unexpected. The business you have worked so hard to build deserves to have a plan in place. Should something unexpected happen to you, a succession plan will give you peace of mind. It will also give the business continuity.
Why A Good Succession Plan Makes A Difference
A succession plan is a roadmap to the future of your business.
Here are some top reasons you should invest in one:
A succession plan will help when transferring the ownership of a business.
The succession of a small business will help you maintain a comfortable retirement.
Succession plans can provide financially for your heirs and create guidelines for action should they suddenly have to take possession.
A watertight succession plan will help account for any unexpected eventualities. These include death, divorce, and disability, etc.
The Best Time For Succession Planning
Business succession planning should start the first day you start your small business. Ideally, you should create a succession plan at the same time as a traditional business plan.
Business plans usually end with financial projections and budgeting. It might sound defeatist thinking about the end of a business when you have just started up, but having an end goal in mind for your business is as important as having a beginning.
Like every company, yours won't function without people. Your business might support your family. It might offer a service to consumers, even after a change of ownership. Because of these people, it is important that your business continues to run. Succession planning allows future generations to benefit from your hard work, even after you decide to retire or move on.
Developing A Workable Succession Plan
Succession Planning Is Important If You Want To Exit Your Business
A succession plan will play an important role, especially when transferring your business to your heirs. If necessary it will also be a roadmap should a business partner wish to buy you out.
Additionally,  succession planning will put you in an optimal position if you decide to sell your business to a key employee or outside investor.
There Are Many Benefits When Valuing Your Business
Whether or not you are selling your business, a valuation has many benefits.
A strategic business plan is brilliant when planning for your retirement from your small business. This plan values the shares for future owners, and could offer sufficient insurance when planning for insurance protection.
Alos, valuing your business could help attract high-quality buyers and investors. Should you choose these people to succeed you, it is vital to already have a succession plan in place for a smooth and mutually-beneficial handoff.
Plus, an in-depth valuation of your business could help when future buyers need to secure loans. This will, in turn, allow you to step away from your business sooner if that is a priority.
Planning Allows For A Smooth Transition Period
Transferring a business from one owner to another is a vulnerable period for any business.
An airtight succession plan will make the transition a much smoother one and will give you valuable peace of mind.
Regularly Update Your Succession Plan For Optimal Retursn
Your succession plan needs updating from time to time. Ideally, You should update your succession plan at least once a year. People come and go, employees leave, and new ones are recruited. Your documents should reflect the most current state of your small business.
Does your company look the same today as it did yesterday? Does it look the same it did when you created your succession plan? And will it look the same in five years' time? Your personal plans or those of family members will shift and change over time. Reviewing your succession plan at least once a year is important so that everyone is on the same page.
Saddock Wealth Is Here To Help!
Regardless of your circumstances, Saddock Wealth is here to ensure your succession plan offers an optimized and seamless transition. Our team of dedicated and motivated professionals will help preserve what you have built.
We understand you have worked too hard to leave the future of your business to chance. We offer advice, insight, and the essential services you deserve to properly prepare for handing over company ownership.
Schedule a meeting today for some peace of mind on the succession of your small business.
Sources:
https://www.bing.com/succession-planning
Summary
Article Name
Succession Planning for Small Business Owners
Description
Even as you build up your small business, succession planning should be under consideration, allowing smoother transitions and retirement.
Author