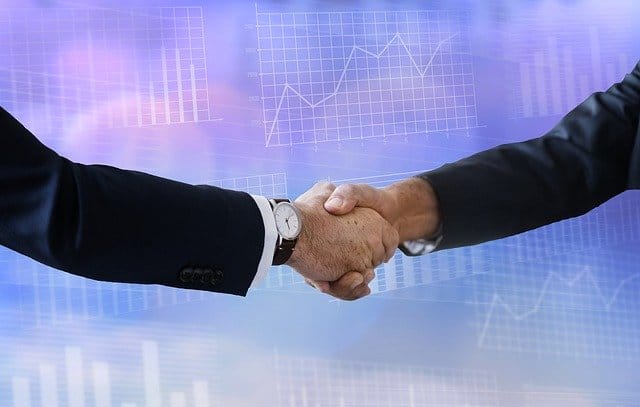 In our latest post we talked about the process of passing your business down to a member, or members, of your family. However, we know this isn't possible – or even desired – for every business owner. Those of you who do not have plans to pass your business down to a member of the family will probably eventually think of selling your business. In this post, we'll discuss what that process looks like – things to keep in mind, helpful tips, and pitfalls to avoid.
Some Tips for When You're Thinking of Selling Your Business
Selling your business is a complex process. Business owners should embark upon the process well-informed and well-prepared.
Preparing All Documents
The first thing any business owner considering selling their business should do is make sure their financials are in order. Be prepared to have the last 3-5 years of financial records on hand.
This means:
tax returns
financial statements
invoices
anything else that accounts for company income
Get Outside Help
It is also highly recommended that business owners employ experts to assist in the process. Of course, the degree of assistance and expert advice you will need varies greatly based on many factors: your personal expertise, the size of your business, the timeframe you are looking to sell in, etc.
Regardless, we cannot understate the importance of having a valuator or appraiser who will be able to objectively and accurately valuate your business' worth.
A business valuator
Appraising a company's value is no easy task – especially for someone as intimately connected to it as its owner. Businesses are typically appraised at a value between 2-6 times their current cash flow – clearly this a huge potential range of values, and one that you want to be sure to get right.
Valuators look at your business' revenue, invoices, sales, inventory, debts and other financial information to price out its actual value. One of the most common mistakes business owners make when selling is asking the wrong price for your business – hiring a professional to help with this can be very beneficial in the long run.
Law services
Other professionals that can be very helpful in the business selling process are a good lawyer and a good broker. Chances are you already have a go-to lawyer for business matters. If they are competent in contract law then they are likely a good option to employ to help you draft and review your sales contract.
If they are not adept at contract law, you'll want to find an attorney familiar with – or better yet, who specializes in – contract law.
Business broker services
If this is all starting to sound like quite a lot to think through, we recommend looking into hiring a business broker.
Brokers will help you through every step of the business selling process. They will valuate – or find someone to valuate – your business, identify potential buyers, and make sure your financials are in good shape.
Plus, they take care of so many other steps that you likely don't have the time – or training – to carry out. The caveat is that brokers can be pricey – they often take between 5-15% of the total sale price.
So you want to ensure that you are paying for a very good broker; wasting your money on a less than desirable broker will do infinitely more harm than good. You can generally ensure that your broker is trustworthy and competent by making sure they have good credentials and checking their references.
Developing a Contingency Plan When Selling Your Business
Once you have done your due diligence to ensure that your financials are all in order, we highly recommend that you develop a contingency plan. If you don't already have one, this is the time to create one.
It is so important for business owners to have a plan for what happens if you have to unexpectedly leave the business. Unfortunately, owners are so focused planning for the long-term trajectory of their business, they fail to develop a plan for what happens if things don't go according to plan.
This exit strategy should include:
advice on how to manage potential bumps in the road
the minimum value that you need to make from the sale of your business
Finding a Buyer When Selling Your Business
Another essential piece in the process of selling is identifying your buyer, or buyers. This is, of course, a critical step in selling any business.
You want to be sure that your prospective buyer has the financials, knowledge, and temperament to effectively take over your business. But it is also important to determine which potential buyers are actually serious about taking over your business.
The business selling process involves significant transfer of delicate financial information between the buyer and seller, and you do not want to disclose your business financial information to just anyone. It is wise to have some sort of screening process wherein you determine the legitimacy of interested buyers before divulging too much information.
A good way to go about this can be setting up an NDA (non-disclosure agreement) between yourself and a prospective buyer. This will help prevent both parties from using sensitive financial information to each others' disadvantage.
This is another aspect of the process in which an attorney could be helpful. Going through a process to pre-qualify potential buyers is also a smart and effective move. This will not only disqualify those who aren't actually interested in buying your business. But it will also ensure that buyers actually have the cash flow to follow through with any potential deal.
The Final Stages of Selling Your Business
When actually commencing the sale of your business, you want to make your business look as attractive as possible to potential buyers. Part of your strategy should involve increasing sales before putting your business on the market. This way you have extremely attractive numbers going into the sale.
Upward trending sales can be a huge needle mover for buyers. By investing a little more money in advertising and marketing, you could be setting yourself up to receive a significantly higher offer.
It is also important to prepare an executive summary, or selling memo, during this process. An executive summary should have all the information a potential buyer might want when considering buying your business. Having this prepared up front will save you from having to answer many questions and scrambling for information while the buyer is considering your business.
Clearly, selling your business is a complex process that requires a significant amount of forethought and preparation. It can be a challenging endeavor, but is made much easier when you enlist the help of professionals.
It is important to remember, though, that these individuals will not do all of the work for you. Since it is your business, it is up to you to promote it to the best of your ability. It's important to defend your asking price. Thus, always have a pitch ready to inform interested parties why your business is absolutely worth its price tag.
The preparation you do today will pay off in the future. You can look forward to when you can relax after selling your business to the right buyer.
If you are considering selling your business (even if that is years away), we are more than happy to consult with you on how to get started.
We Can Help
At Saddock Wealth, we bring years of wealth management (for personal or business endeavors) experience to the table and can help guide you toward financial prosperity. Make sure your wealth is in the right hands and ready to grow in 2020. Schedule a meeting here, and we'll discuss your best options.
Sources:
Summary
Article Name
Selling Your Business in the Future? Start Planning Now
Description
So much goes in to selling your business, which is why planning can start as early as possible. Here are the steps and some tips when planning to sell.
Author