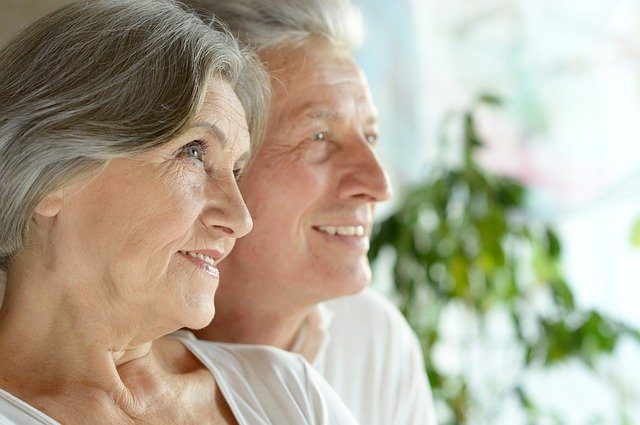 Investments of any kind can be complicated. Investments for retirement can be even a little bit more challenging. Your retirement years will be determined by your investment strategy, so it's a good idea to start planning today.  
The expert financial team at Saddock Wealth understands the importance of retirement planning. We've made it our business to educate and advise our clients on the importance of retirement planning, including investing in real estate for retirement.  
Planning for your retirement is not something you can afford to get wrong. So, we're here and ready to help you navigate your way through real estate investment planning. This will maximize the chances of you experiencing a stable and financially secure retirement.  
Different Ways to Invest in Real Estate for Retirement
1. Sell Your Home 
If you've paid off the mortgage of your current home, you could sell or rent this property for immediate cash income. You could use the proceeds to fund your retirement or invest them to generate future returns. 

 
2. Real Estate Investment Trusts (REITs) 
Similar to how a mutual fund is a collection of company stocks, a REIT is an investment in a collection of properties or other real estate assets. The upside of this option is that you won't have the responsibility of managing a property or collecting rent. The downside, however, is the potential risk that the fund could decline in value.

 
3. Own a Rental Property 
Whether you buy a cabin in the mountains or a beach house, you could use it as a getaway property while making money renting it out when you're not using it.

 
4. Purchase Commercial Property and Rent or Run a Business 
Although it's more of a risk, more complicated, and requires a more significant cash outlay,

New Retirement

suggests that owning commercial property can be more profitable than residential real estate. 

 
Advantages of Retirement Real Estate Investing
Tax advantages: Real estate investing can help reduce your tax liability if set up correctly

. Cost of repairs, depreciation, interest, and travel are all tax advantages of owning rental properties.

 
Passive income:

If you plan it out just right, you can pay off your rental property's mortgage with the rent paid by your tenant. Let compounded interest work in your favor, and you could be mortgage-free with little or no money out-of-pocket.

 
Increase assets:

Real estate generally appreciates in value. Of course, there are always fluctuations, and nothing is a guarantee, but generally, investing in a good property will increase net worth. 

 
Tips for Selling and Buying
 Factor in the tax incentive 
 

The first $250,000, or $500,000 (for a couple) of gain from what you originally bought the house for is completely tax-free. This significant tax incentive can jumpstart a retirement plan.

 
Let it go 
 Many people put off selling their homes because of the sentimental value held within the memories and emotions experienced in a home. You can take the memories with you, the home you cannot. Don't be afraid to make new memories in a new home. 

 
A New Coat of Pain Can Make a Big Difference  
 Don't be tricked into thinking that you must put tons of work into your house before selling. Surprisingly, you don't have to do much to get a house ready to sell in today's market. You'd be astonished at the power of paint, though. If there is one place to concentrate on, it's boosting your property with a fresh coat of paint. 

 
Don't rush 
 

It's never a good idea to

panic

buy or sell. Retirement is not something to rush into based on real estate market predictions or fears. Make sure you are not skipping a responsible step of the process just to close a deal. 

 
Downsize 
 

The less stuff you have, the less you will have to move out of a property. So, start by making a list of items you can get rid of, and what you need to keep. This way when you are ready to move to a new home, you will have fewer items to deal with. 

 
Retirement Real Estate Investing with Saddock Wealth 
It's essential to have a vision and a plan for your retirement real estate investments. You've worked hard for your money, and you only get to retire once. So, you'll want to make intelligent and sound decisions where you can enjoy your retirement years. 
 Our financial advisors at Saddock Wealth are here to guide you to ensure that you achieve the best retirement. Together, we can create a real estate retirement plan where you can feel secure and confident. It's never too late to start planning for your retirement. Contact us today.