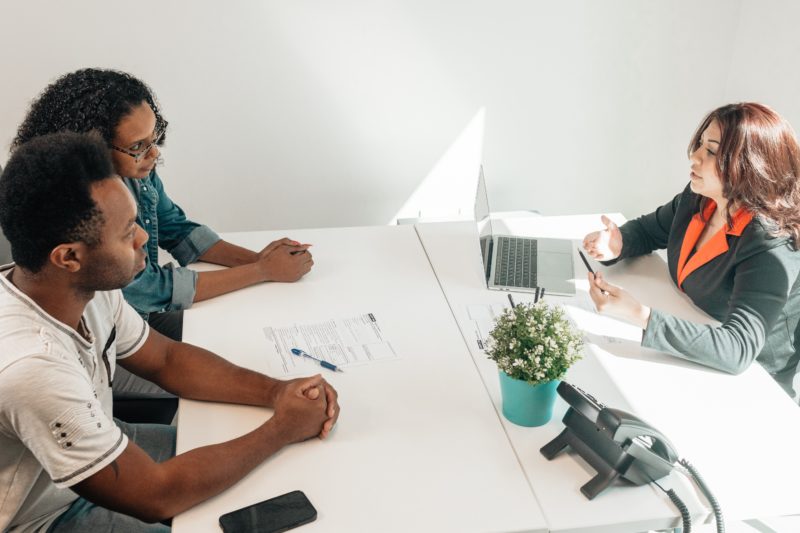 When it comes to investing, almost everyone operates under the principle of minimizing risk and maximizing reward. However, asset allocation is inherently more complicated and layered than this simplified strategy. 
How you invest and manage your wealth in your 20s and 30s is drastically different from the financial moves you'll make on the edge of retirement. Therefore, it's essential to have a multi-stage plan for all your life stages when it comes to strategic asset allocation and managing your money.
For example, you'll want to know the differences between asset vs. wealth management and the best asset allocation model for your financial situation. Additionally, you'll want to have a retirement planning process that can ensure stability well into the future. 
Saddock Wealth has the resources, knowledge, and client-focused integrity to help with every stage of asset allocation. Our financial advisors can assist you with all your investments and financial goals as they have changed over the decades. 
Meanwhile, consider the following basic guidelines of the asset allocation lifecycle to ensure that your financial moves align with your portfolio's active investment asset allocation. 
What Classifies as Assets? 
First of all, it's helpful to comprehend the basic concept of asset allocation. When it comes to investments, there are several asset classes (or investment categories) to consider, which include the following: 
Stocks

 

Bonds

 

Cash

 

Commodities

 

Real estate

 
Keep in mind this is a sample of the investment opportunities available. Your financial advisor will be able to help you identify additional opportunities – or combinations of assets – as they arise.  
The Asset Allocation Lifecycle
Though every individual is different, the asset allocation lifecycle can basically be broken down into four categories.  
Early Career Stage 
Beginning investors launching their careers tend to have the highest bandwidth for potential risk. The key at this stage is to have financial independence before these risky investments can be made. Make sure you are free of outstanding debt and have a substantial budget first, before making any moves. This is also an ideal time to start a company 401(k) or an individual retirement account (IRA) and enjoy the ensuing tax breaks well into the future.  
Mid-career Stage
Your mid-career stage is all about balancing growth and risk management as your family, expenses, and salary begin to grow. Explore different strategies that incorporate diversification and asset classes with more stability, such as bonds and real estate. A moderate amount of risk can still be taken in these pre-retirement years. So, find a balance between riskier investments like stocks and more dependable sources of future returns. 
Pre-retirement Stage
The financial moves you make in the pre-retirement stage are very much dependent on the planning that occurred in the years and decades before. If you procrastinated saving for retirement or simply didn't have the excess funds to do so, now is the time to buckle down. If you have a healthy portfolio, then it's time to build. The key is managing risk and preserving your capital, regardless of your personal scenario, while exploring new or revised strategies to increase your future income. 
Retirement Stage
By your retirement stage, you have likely completed most of your financial responsibilities. You will have multiple sources of income from your investments, Social Security or other retirement benefits, and other assets. The best strategy at this stage is to make withdrawals smartly to fund your retirement years and bolster the assets that your loved ones will eventually inherit. Make sure that you are taking the required minimum distributions from your retirement accounts. Also, use the bucket approach – or withdrawing from different buckets to serve different purposes – to keep your wealth primarily intact. 
Partner with Saddock Wealth for the Best Wealth Management Advisor 
Investing and asset allocation is not a one-time strategy, and your financial planning will change and evolve as your career, assets, and situation change over the many decades ahead.  
This is why you need a client-focused wealth management firm like Saddock Wealth to identify the opportunities and challenges at every stage of an asset allocation lifecycle. 
Reach out to our experienced and trusted team today to discuss asset allocation now and well into the future. We understand that every client has unique goals and financial situations, so we provide one-on-one strategic asset allocation and retirement planning designed to align with your ambitions.  
With a lifetime partner like Saddock Wealth, you can rest assured that your financial moves today will result in a lifetime of benefits.