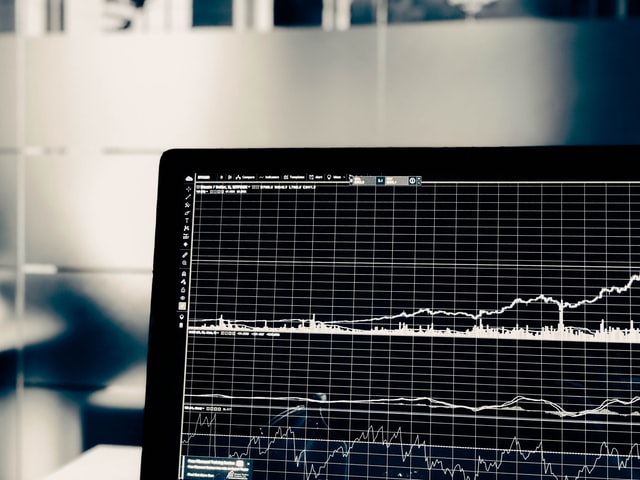 Are you serious about your investment strategy? If so, you can use a stock portfolio analyzer and watch your investments grow. There are many powerful portfolio analyzer tools to help you track your various investments, and choosing one already puts you ahead of the game.
Some of the moving parts in your investments to get a handle on include
dividend yields
expense ratios
managing fees
tax planning
asset allocation
Some tools are free, while others come at a price. Some offer surface-level analysis, while others delve much deeper. Every option varies. It can be difficult to tell which ones to use and which ones will save you the headache of analyzing your investments.
In this article, we will give a basic overview of why a stock portfolio analyzer can easily fit into your life.
The Benefits Of An Analyzer Tool 
First off, your portfolio management will benefit on many levels when you use your analyzer tool. You will be able to easily add, adjust, or remove portfolio positions with this software tool. The number one key feature of your portfolio analyzer gives you the ability to compare and analyze potential changes that could affect you. Best of all, you can do these side by side. You can now see all your investible assets graphically, and make better-informed decisions for future allocation.
A stock portfolio analyzer is a tool for managing your portfolio. It puts you in control and has the ability to add, remove, or adjust portfolio positions with ease. The software will allow you to create comparison metrics, as well as other benefits like the correlations of heatmaps and cluster charts.
It will also allow you to enjoy lower financial risk through effective diversification, using clear, readable data by comparing your portfolios next to each other. Whether you have two or twenty, there is no limit.
Another benefit is that you can test several strategies and groups at once. These could be long- or short-term positions, which allows maximum flexibility, you can also compare key metrics which will enable you to manage each portfolio position.
How Can Asset Allocation Assist With Managing My Portfolio?
When allocating your assets, you will enjoy a strategic selection of stock. Sizing strategies—  which look at a stock's position within a particular portfolio, or the dollar amount you want to trade—are applied to your portfolio. Your portfolio will be rebalanced regularly to maintain specific stock allocations. The thinking behind this is to add value and gain superior returns.
When compared to traditional buy and hold strategies, you will reap the rewards of using this software tool as it will add value and get you good returns. Each allocation strategy has varying strengths, and they are tailored according to the individual investor's goals and risk preferences.
When you apply an asset allocation strategy to your portfolio, you will automatically make amendments. This is to maintain certain position sizes. It will also adjust these accordingly in an effort to achieve market-beating returns.
Why Are Multiple Portfolio Strategies So Important?
Another reason to use a stock portfolio analyzer is that they include minimum correlation algorithms. This allows for multiple portfolio strategies which in turn offer elastic asset allocation.
How Can Factor Investing Help With My Investments?
Factor investing, or smart beta investing, involves the analysis of factors that are specific to that industry or type of trade. Historically, these are divided into two parts: market return and investor skill.
Market return is the amount of money gained or lost over time. Investor skill, on the other hand, is exactly what it sounds like. An investor that knows the market intimately and has both patience and drive will be
How Backtesting Your Stock Portfolio Can Make A Difference
Backtesting is when you use software to construct one or more portfolios based on the chosen mutual funds, ETFs, and stocks. You can now analyze the performance of multiple portfolios, and compare them over many years for more specialized data. You will get a better understanding by analyzing past performances, though they should never be taken as an indicator of future results.
Backtesting still plays a key role in portfolio management. It is as important now as it has ever been, and as an evolving investor, utilizing one will help level up your portfolio.
Analyzer Tools and Portfolio Diversification
When investing, you should never put all of your eggs in one basket, so to speak. That is why putting your money to work in multiple industries is key for building reliable wealth.
With the help of a stock portfolio analyzer, you can avoid investment risks and use your capital wisely by diversifying your portfolio. You can now easily identify and assess the level of diversification in your portfolio, as well as other stock groups, to make sure you're on the right track.
Different platforms will give you access to the entire stock database and allow you to customize your search requirements.  You can also create cluster charts that will provide powerful and unique visualization of large groups of stocks. These are perfect for analyzing industries and sectors in their entirety.
How Pair Trading Tools Make A Difference For My Portfolio
Pair trading is when an investor purchases two stocks, one short-term and one long-term yield, with a high correlation. Pair trading focuses on trading two entities against one another. Any changes in the spread between the two will result in profits. Discovering stocks traded in pairs is a complicated business, and two stocks in the same industry will not guarantee profitability. Different analyzer tools enable pairing over multiple time frames. Charts and metrics are presented to you in an easy-to-understand format.
Using A Tool With A Stock Market Map
Stock portfolio analyzers often have the capability of providing a stock market map. Using one, you can visually identify trends in the market with your stock market map. It will ensure you can quickly spot patterns and trends, and find the best-performing stock easily.
As a user, you can start with a map of the entire stock market and drill down into certain, specific industries, stocks, and sectors. Your stock market map can generate thousands of stocks and you will get a general overall idea of the strengths and weaknesses of the market.
How Can Outliers Assist With My Portfolio?
Your analyzer tool will help you find stocks that are outliers. Outliers are stocks that inexplicably outperform "normal" stocks within their industries. Some tools allow you to analyze stocks from as many as 100 different industries with industry outlier tools.
This is a good method of discovering stocks that are either underperforming or outperforming others. You will be able to compare industries to ETF performance. As a user, you will have the opportunity to define a list of stocks instead of choosing from existing industries.
You need to find opportunities within the stock market. Tools like this will indicate whether they are behaving differently. The grouping together of stocks according to their similarities will uncover the outliers and you will have the opportunity to find and analyze stocks in similar industries with similar prices.
Saddock Wealth Can Help
At Saddock, your wealth management adviser can show you the ropes to analyzing your stock portfolio. We can help. you manage your investments every step of the way. We bring years of wealth management experience to the table and can help guide you and your family towards financial prosperity.
Schedule a meeting here to discuss your options.
Sources:
https://wallethacks.com/best-portfolio-analyzers/
https://www.diversifyportfolio.com/
https://www.portfoliovisualizer.com/ 
Summary
Article Name
Why Choose A Stock Portfolio Analyzer: An Overview
Description
Take your investing to the next level by utilizing a stock portfolio analyzer tool. Learn more about fine-tuning your investment management.
Author