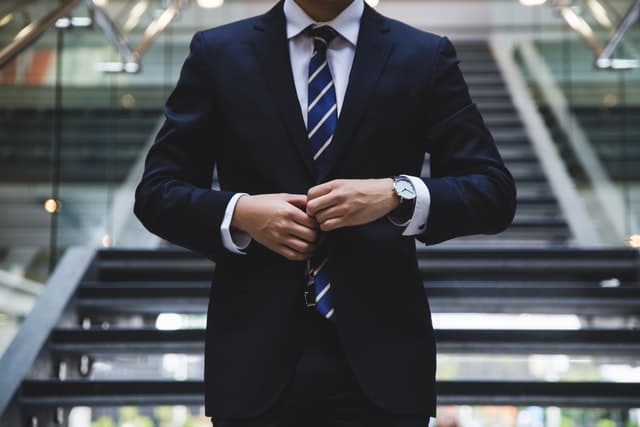 What financial decisions are private investors making in 2022? COVID-19 has affected individual investments on so many levels. Many investors are selling in a panic, and some are averse to taking risks.  Investment management strategies are always shifting, and what's in store for 2022 is no exception.
Investment Management in 2021 and 2022
In fact, the investment management industry fared well in 2021, despite market volatility because of the pandemic.
As we enter 2022, many factors will continue to test investment management services. These factors include the uncertainty of the pandemic, and climate-change investing strategies, among other things. Advisory firms take all aspects into consideration as they continue to plan for a smooth future.
Coming Up with Clever Strategies
Now more than ever, investment managers need to come up with smart strategies. Private investment processes will probably drive success in 2022. They will achieve this by creating powerful models, improvements in operations, and employee resilience, as well as strengthening cultures and company best practices.
Covid-19's Impact On Investments
Historically, pandemics come and go, leaving shockwaves in their wake. COVID-19 will affect investment portfolios for quite some time, and we are bound to see some radical changes across the globe in 2022.
The economic costs of the lockdown have been, what some call, "catastrophic." The world has probably entered its sharpest recession to date. This is according to Terence Moll, Head of Investment Strategy at 7IM.
But there is a silver lining to every cloud. Governments across the globe realize the importance of economic growth. They have acted on getting economies back on track, defending themselves against the storm.
The Steps Needed To Realign 2022 Investments
1. Now is the time to unpack that asset allocation
Since many investors are averse to taking risks with their investments, they tend to instead lean towards fixed-income options. Many are not looking at the bigger picture and missing out on long-term growth opportunities.
Even those investors faithful to mutual fund investments seem to second-guess investing. After COVID-19 there are key asset groups embracing growth, income, and safety.
Individuals are investing in debt instruments that will minimize exposure in equities during instability. This seems to make the most sense. Investors need to ensure they are not missing opportunities for growth by playing it safe. Investing, after all, is about taking some risk when making that far-sighted financial growth decision.
2. Scrutinize your portfolio after 3 months
Similarly, before taking risks, ask leadership teams about equity exposure. They will help you choose an investment process that will align your portfolio. This is with your risk profile and investment goals.
Hence, an aligned, long-term perspective is what every investor needs. A strong management team will assist with asset allocation for smart investing in 2022.
3. Check Up On Your Risk Profile 
Also, ask yourself: Has the pandemic hit your investments hard? Has the pandemic affected your income? Chances are the COVID-19 has affected your bottom line no matter who you are. Even if the situation is temporary, the pandemic has probably affected your investments.
As a result, your quality of life could suffer during times of uncertainty. Don't let this happen. Take a careful look at your profile as life normalizes, and look for patterns and trends that you can follow into the future.
4. Ensure you don't have all your eggs in one basket
Furthermore, diversification is key to investing. Having only one type of bond in your investment portfolio might feel safe. The only proper way to invest well is through diversification and asset distribution.
Therefore, we recommend that you ask your professional team for asset management strategies to help you diversify. Diversification in investing is about investing in different asset classes and the different securities in these asset classes.
The idea is to invest in various instruments that have exposure to various market sectors.
How Fast Can We Expect To Recover After COVID-19?
However, recovery after COVID-19 will not be fast or immediate. It will probably take several years before the unemployment numbers improve globally.
In other words, it is most likely going to take some time before people felt sufficiently comfortable to spend.
But with a combination of science, cooperation, and careful planning we will find our footing again. Preparing investment strategies now allows for you to hit the ground running when the time comes to really focus on wealth management.
Financial Advisers are Taking Advantage of Unique Opportunities!
Consequently, investment advisors and managers have been keeping an eye out to see how various companies are coping post-pandemic. A point of interest is that the pandemic has presented a few unique opportunities. It has also enabled smart investors to get ahead of the game.
But more-cautious investors have put their investing on hold during this uncertain period. There is, however, a powerful case to be made for investors to actively chase certain investments. It is all about doing your homework.
There are some industries that have come out of the pandemic much stronger. A smart investment manager can identify high-end, quality companies. These will give your portfolio an edge in an emerging market post-pandemic.
What Is Saddock Wealth Doing to Make a Difference?
Accordingly, let our team of professional financial advisors at Saddock Wealth devote time and effort to put an investment plan together for you. The quality of your investment management can make a difference to your long-term financial success. Our investment firm understands that investment management is a sensitive, extremely personal, and complex animal. The quality of investment management is the difference between success and failure.
Above all, we devote time and energy to ensure we handle your investment management plan with the professionalism you deserve. As we enter 2022, let one of the most experienced investment management firms make a difference in your investment approach.
Schedule a meeting to discuss your financial assets with Saddock Wealth today.
Sources:
https://international-adviser.com/
Summary
Article Name
The State of Investment Management In 2022
Description
As the economy grows and changes, investment management strategies must shift every year. In a post-COVID world, the 2022 landscape is especially important.
Author