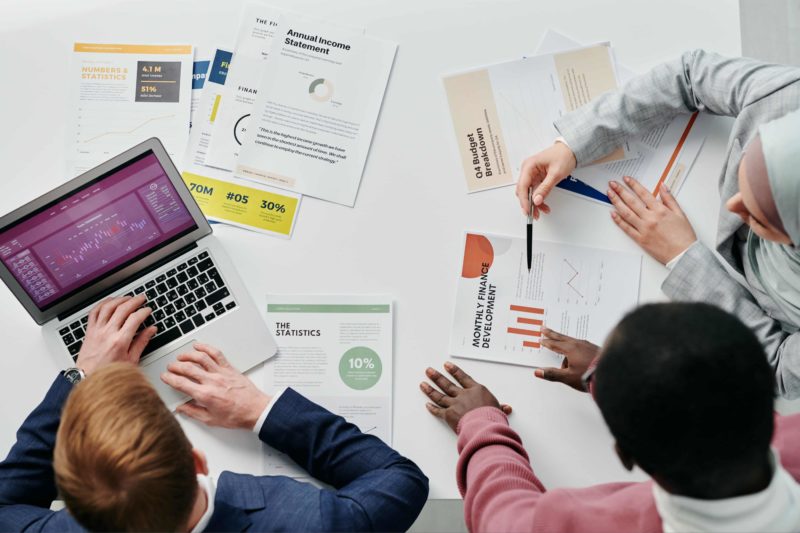 Investing is one of the best ways to increase your wealth. It is all about putting your capital to work today to get a better payoff tomorrow once your investments increase  in value over time. As an investor, you may have different goals that you want to achieve. However, the  average investor may not have enough financial knowledge and strategies to reach those goals. Also, getting investment management services will help close that gap for those investors.  
What is Investment Management? 
 Investment management is the process of handling a client's financial assets and other investments. It is professional management of all aspects of the investment from assets, bonds, and real estate to meet investor's financial goals.  
Investment management firms are responsible for growing their client's portfolio and picking the right investments for them. Additionally, they devise a short or long-term strategy for acquiring and disposing of portfolio holdings and expose their clients to investment opportunities that are not easily available. As a result, they are sometimes responsible for banking, budgeting, and tax services duties.  
What Are the Investment Management Services?
 Their primary services include asset allocation, financial statement analysis, stock selection, monitoring of existing investments, portfolio strategy, and implementation. However, investment management firms have different types of clients with different backgrounds, needs and goals. As a result,  they may also provide some of the following services such as financial planning and advising. They can also manage different types of securities, real assets such as valuable metals, commodities, and artwork. If you have retirement plans, investment managers can help you align your financial goals to match your existing financial plans.  
Their overall tasks can be summarized into the three categories below. 
1. Evaluate clients' financial goals and assess the risk
Before taking on a client, investment management firms need to have all the key financial information that will help them make choices within their means. They also take their time to educate on the risks involved in each investment to get an understanding of how much the client is willing to risk.
2. Monitor potential investments
Provide value to the client by analyzing each investment opportunity and calculating the investment risk to ensure higher returns. 
3.
Create investment strategies
Develop different strategies for each client's needs to create a portfolio of investments that match their goals. The goal is to avoid putting all your eggs in one basket in order to reduce risks.  
The Importance of Investment Management Service
 Using an investment management service frees you from the burden of using all your time trying to understand all of the investment trends and opportunities. Financial experts can advise you effectively and efficiently. They will take care of everything for you as you relax and watch your income grow.  
Investment management gives you access to experienced and skilled professionals who will guide and advise you to make informed and evidence-based decisions. Their advice is beneficial now due to the information overload that is out there, and it can be very confusing. Having someone you can trust during the period of ongoing investments benefits you and your investment growth.   
Investing involves so much risk especially during inflation and changes in the marketplace. Having an investment manager gives you the confidence to spend your money wisely by helping you understand all the investment products available. Also, they assess the risks involved with each and spot unique investment opportunities.  
The Risks of Investment Management Services 
 The financial market is full of risks, and it is impossible to mitigate all of them successfully. Due to that, you need to be aware of the  risks associated with choosing investment management firms and their services. A calculated risk is easier to control than the one  you did not expect at all.  
Every investment management firm has a sizable fee. Hence you need to ensure that you are getting the best fee for the services you are seeking.

 

Lack of instant access to funds is another risk that you should consider. It is not easy to control or move your funds without involving a third party. Find out how much control you have over your funds early on to avoid disappointments later. 

 

Even though investment managers are professionals, they cannot avoid all the risks associated with investing trends. Make sure you are comfortable with the risk that may be brought upon by your managers. 

 
Saddock Wealth is Your Primary Source of Financial Experts 
 The first step in achieving financial success for your business or personal investments is understanding wealth management. Our financial experts at Saddock Wealth can assist you with your investments in various aspects. Not sure where to begin investing? You can start the right financial plan with the assistance of our investment management firm. Contact us today.