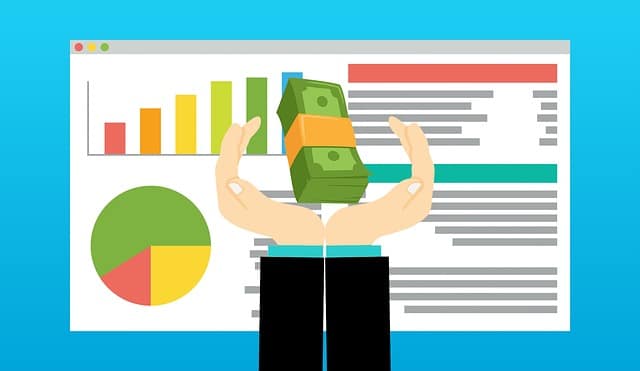 2020 has been a year of many changes. The state of the world has caused many of us to make shifts in our lives, both personally and professionally. Some of these shifts may be short lived, and some may last much longer, for better or for worse. And in thinking of our finances, worry might come to mind as more uncertainty seems to loom around the corner. This is why investment management in 2020 is so crucial at this time, for investors of any stage in their journey.
Given the impact of the COVID-19 pandemic on the world economy, it should come as no surprise that the investment management industry is having to recalibrate this year.
But the question is, what does all of this mean for your investment portfolio?
What changes do high net worth individuals need to make to their:
asset allocation strategies
long term wealth management plans
short term financial goals
We will discuss all of this and more in this article.
Investment Management in 2020: Time to Take Control of Your Wealth
Many of you are undoubtedly familiar with the term investment management already. Investment management is, of course, the process of overseeing and managing an individual's wealth.
In reality, it is more complicated than this, though. Investment management generally refers to a service provided by a professional. Oftentimes this refers to an investment management firm. Occasionally financially savvy high net worth individuals will manage their own investment portfolios, although it is more commonplace to hire an investment manager.
Investment management is very personalized; investment managers do not simply try to make their client as much money as possible (although that certainly is part of it). They also make sure to allocate assets by managing their client's portfolio in ways that cater to the client. By this, we mean of course their specific risk tolerance, financial goals and priorities, and other individualized investment desires.
Asset Allocation Models for Investment Management Success
This brings us to asset allocation, an extremely important component of investment management. As we've said before, without asset allocation, successfully managing an investment portfolio is rather impossible.
Asset allocation is the process by which investments in a given portfolio are distributed. How exactly an individual's investments are distributed amongst different asset classes (stocks, bonds, and cash being the primary three) is dependent upon their personal risk tolerance and financial goals.
Investment Management in 2020
So, now let's take a look at what has changed, stayed the same, and what is still unknown in terms of asset management in 2020.
This year has brought some industries to their knees. Sure, we have faced recessions and market fluctuations before. But the current events have created a very specific scenario. Hence, not only are we going through a recession, but the very ways in which we live and do business have flipped upside down in many cases.
All this to say that successful investing in 2020 is going to require taking on a certain degree of risk and pushing the envelope a bit. There might be a lot of unknowns out there, but if you wait to invest until you know more, it may be too late.
So what does this mean, exactly? One concrete shift that investment management firms are facing is the need to digitize everything. At least for the near future, it is looking very likely that investment management services will be taking place, for the most part, virtually. Therefore, investors should be looking for investment adviser services and platforms that are highly effective in an online format.
Alternative investments to boost your investment strategy
Another trend we are seeing is an increased eye towards alternative investments. Alternative investments refer to investments that are outside the "big three": stocks, bonds, and cash.
This can mean anything from real estate to precious gems to rare coin collections. There are a few particularly appealing elements of alternative investments.
For one, they are somewhat impervious to the fluctuations of the stock market. They also potentially give the investor the opportunity to capitalize on something they are an expert in.
Pursuing alternative investments as a part of your asset allocation model can be an attractive and even fun way to protect your wealth even further from the ebbs and flows of the marketplace.
Factors Affecting Investment Management in 2020
1. Climate
One especially prescient issue emerging more and more as a factor in the investment management field is climate change. Even though we have been so inundated with new about the coronavirus, in many ways 2020 has also shed light on humanity's impact on the environment.
The environmental changes we saw and felt when people stopped driving, flying, and participating in other polluting activities were astounding. As such, climate expertise is starting to emerge as a marketable skill for asset managers.
If you are considering two different financial advisors and one has experience incorporating climate science into their investment strategies, they have kept up with 2020's realities. Climate considerations will continue to become a part of our lives, creating enormous shifts in social, cultural, and economic values. It's not too late to be on the front-end of this shift from an investment perspective.
2. Retirement
Another issue that is increasingly becoming a focus for the investment management industry is planning for retirement.
We know that sound investment decisions and portfolio management are the best ways to guarantee the retirement plan that you want, at least in the United States. Of course, the ways in which you allocate your retirement funds will vary greatly based on:
the time frame of your planned retirement
your personal values
goals
And the main asset allocation models are based on this. Here's what we mean:
If you are planning to retire in the short term (typically ten years or fewer), it is generally recommended to take on a more conservative asset allocation strategy. This means it will be a fairly low risk, low reward investment scenario.
If you have a little more time on your hands, say you plan on retiring in the next 20 or so years, you have more wiggle room with your investments. You can take on a more moderate investment strategy – this is typically characterized as having some, but not a significant amount of, risk.
And if you have more than 20 years until your desired retirement date, you have the flexibility to take on a fair amount of risk in your asset allocation model. This is due to the fact that you have enough time on your hands to weather market fluctuations.
What to Watch for with Investment Management in 2020
At this point, we are far enough into the effects of COVID-19. And many investors and investment advisors have been watching to see how various companies are handling the pandemic and the recession.
This actually presents a unique opportunity for smart investors to get ahead of the game. Whereas many cautious investors may immediately pull back from their investments, there is a strong case to be made for actively pursuing certain investments, if you've done your homework.
Some industries and businesses are poised to emerge from the pandemic stronger than ever. If you, or your investment manager, do your research and identify high quality, sustainable companies, you can obtain a real edge on the market by investing in them.
Even though some industries are seeing drastic declines (restaurants, entertainment oriented businesses, etc.) others might turn out highly successful. They are seeing increased opportunity in a time of sudden change (such as environmentally friendly businesses, tech companies, etc.)
The Time is Now
Are you a high net worth individual with a good investment manager (or if you are a capable, financial oriented person who manages their own investments)? The bottom line is not to panic.
Although 2020 has been a year of changes, it has also created significant opportunities to capitalize from an investment standpoint. As long as you continue to use an asset allocation that works for you and supports a diversified portfolio, it might be time to take on a some risk if it makes sense for your time frame.
We Can Help
There are few things that affect as many areas of your life as your wealth. Thinking about retirement, estate, or financial planning? Or will you use your wealth to provide for legacy or charitable purposes? Proper wealth management is what will make it happen.
At Saddock Wealth, our years of wealth management experience can help guide you toward financial prosperity. Schedule a meeting here, and we'll discuss your best options.
Sources:
https://www.investopedia.com/articles/
https://www.forbes.com/advisor/
Summary
Article Name
The Importance of Investment Management in 2020
Description
Your portfolio should always be monitored regularly, but in these times, it's good to look again. See more about effective investment management in 2020.
Author