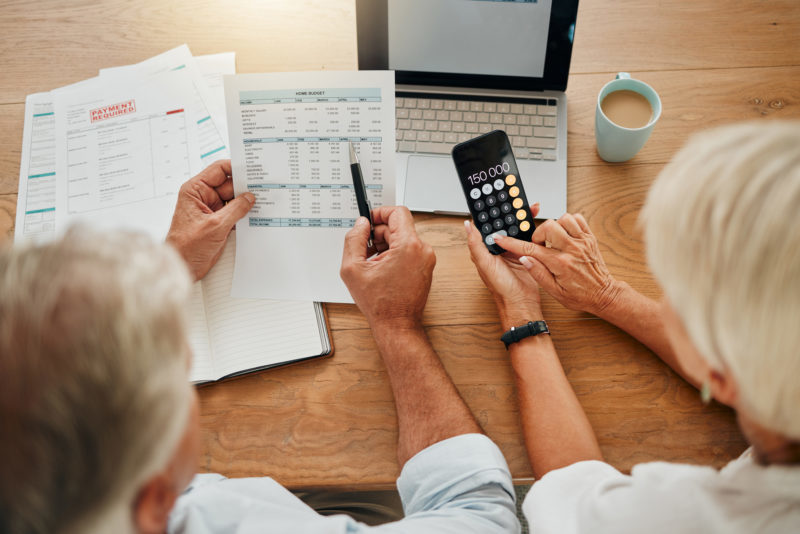 Retirement planning is inherently more complicated than just setting up and contributing to a savings account. A far-reaching plan entails retirement distribution strategies, tax efficient withdrawal strategies, and additional steps that ensure peace of mind for the many decades ahead. 
A client-focused wealth management firm like Saddock Wealth can tackle these details and then some. Our financial experts can also work with you to craft a long-term strategy that perfectly aligns with your goals, ambitions, and future plans.  
In the meantime, however, you can begin the retirement planning process by considering the following steps to ensure a happy and financially sound future ahead. 
Start by Setting Your Retirement Goals
Make a list of all the projects, endeavors, and goals you want to accomplish when you retire. Do you want to live in a specific area? Are you hoping to have funds to travel? Do you want to take on a new hobby or business venture? Try to assign a dollar amount to these ambitions when applicable. Also, feel free to revisit the list in the coming years to change your priorities.  
Assess the Funds You'll Need When You Retire
Again, an exceptional wealth management firm like Saddock Wealth can help you review your financial situation and long-range ambitions. Our financial advisors can help you determine a retirement amount as a goal line. However, many professionals use the 80% rule as a rough guideline of how much you will need in retirement. This equates to 80% of your current annual income to live comfortably, times your estimated retirement years.  
Take Stock of Your Current Financial Situation
Once you have your long-term goals fleshed out, it is time to compare the future with your present financial situation. Consider any outstanding debt, current assets, your current and expected future income, and any expenses or extra assets you expect in the years ahead. Before you open a retirement account, it is a good idea to eliminate as much debt as possible (like credit cards or car loans). Paying off debt will save you money now and increase your ability to save more in the future. 
Assess Your Sources of Income in Retirement
Most Americans will have some income in their retirement, including Social Security benefits, an average of $1,827 per month in 2023, up from $1,681 in 2022. (Keep in mind that this number will likely change again and again in the years and decades ahead, too.)  
In addition to Social Security benefits, take stock of other assets and investments that you'll utilize when you retire as well. This can include pensions, IRAs, other savings accounts, and long-term investments like stocks and bonds. Consider how these amounts may increase over time and how much you plan to contribute in the year to come.  
Adjust Your Retirement Contributions as Needed to Reach Your Goal
Once you have your goals outlined and have a rough estimate of your assets and what you'll need in your retirement years, it's time to start calculating how much to contribute to your retirement savings. Obviously, the more money you can put aside for retirement, the better. However, this may not always be a steady amount, and your contributions may fluctuate over the years as your income and living expenses increase or decrease. 
An excellent way to save for retirement without excess effort is to use automatic deductions from your paycheck or checking accounts. This way, you will stay on track and can contribute to your retirement savings with little to no thought or action involved. 
 A Wealth Management Partner Can Help Optimize Your Retirement Planning Strategy    
Whether you are just starting your career and want to get a jump start on retirement savings or are approaching the edge of retirement and want to take stock of your financial situation, Saddock Wealth can help. We understand that your goals and possible financial challenges are unique. We are also adept at crafting retirement plans that are based on every individual client's distinctive financial situation. 
Retirement planning can be a hefty endeavor that requires time, effort, and knowledge of tax laws, the market, and the potential hurdles ahead. As such, we'll work with you at every stage of life to ensure that you are in the best position possible to retire when you want and enjoy your retirement to the fullest. 
Get a head start on a successful and stress-free financial future. With Saddock Wealth at your side, your retirement goals are within reach.  
Reach out to our expert team today.