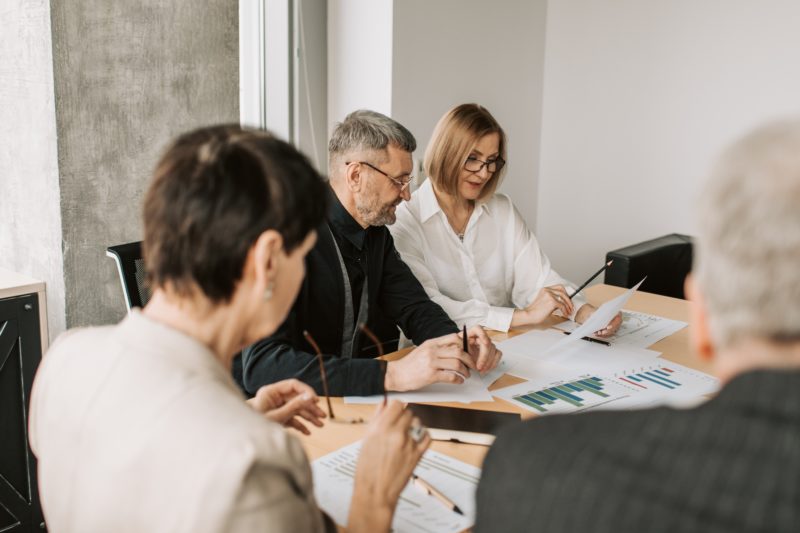 If you have a family business, then  you hope  you pass down the business and its wealth to the next generation in your family. Due to family dynamics, planning the transitioning process from one generation to the next can be very challenging. There is no one fits all solution for how to go about this process however, a family business succession planning is the one essential process that will help you navigate this transition better.  
Establishing an Effective Plan for Family Business Succession 
1. Start as Early as Possible
 The amount of time and effort the succession process takes is highly underestimated. Planning  in advance, gives you enough time to establish some groundwork that will make this process less stressful. As a result, the very first steps you should take in this stage will include but are not limited to:  
Having open conversations about the business mission and values where everyone can communicate candidly and openly about their future shared goals. 

 

Analyzing your existing financial situation establishes the foundation for a solid plan that takes care of your future needs. 

 

Establish the roles and rights of all stakeholders in the succession plan. Once you have defined all the roles, actively communicate them with the key family members involved in the succession plan.

 
2.  Establish a Talent Development Plan
 One of the popular misconceptions about family businesses is that as long as you are family, you have a right to a senior role. However, management, leadership, and ownership are not areas to take risks. Anyone who wants to play a key position in an organization must comply to a specific structure. Your succession plan should indicate the path a family member should take to take a senior position in the company. For example, you can choose to let any family member who wishes to join the business and work their way up from an entry-level while learning about various departments to gain hands-on experience.  
3. Consider All the Family Stakeholders
 Since it is a family business, does it mean everyone in the family has the right to the business? Every business is different, but it may not be the case for every business. Start by identifying who the beneficiaries are and reach out to them to find out if they are interested in inheriting the business. The next generation's ambitions and dreams may be different from yours. Talking and listening to them will help you make necessary adjustments if needed to avoid future conflicts.  
4. Take Care of All the Tax Matters 
When you plan to pass down your family business to the next generation, you must consider all the tax concerns that come with inheriting a business. It is also important to take note of the tax landscape of where your business is located in order to create a tax savings or reduction strategy that is appropriate for a well-thought-out wealth transition plan. Among many taxes that you have to consider, are inheritance taxes, business taxes, transfer taxes, individual taxes, estate taxes, etc. These are some of the taxes that you have to take care of beforehand to ensure a smooth transition.  
5. Inform the Next Generation of Future Possibilities 
You need to provide the plan structure and accountability to ensure a smooth transfer from your generation to the next.  Not only does this track the progress of the individual members but it also communicates the plan and the future possibilities that are in store for them if they are willing to work for them. This will help your business attract high-quality and talented future employees no matter their status.  
 Therefore, to help the next generation become ready to take the future opportunities available for them willingly, education is key. Educate them about all matters of business and leadership. Everyone should have a solid understanding of the fundamentals of how a business is operated, how to evaluate risks, and how the business and investment markets function. All this knowledge will equip them with skills that will help them take their roles and responsibilities seriously.  
Start Establishing a Successful Financial Plan With Saddock Wealth 
 We understand that the process involved in family business succession planning can be very challenging. There are so many uncertainties that can happen, therefore starting the succession planning early is essential to reduce some of the stress and complications that may come with the whole process.  
 Here at Saddock Wealth, we specialize in financial planning, and we offer a customized plan for your unique family business succession planning needs.  
 Are you ready to start planning the future of your family business? Contact us today!