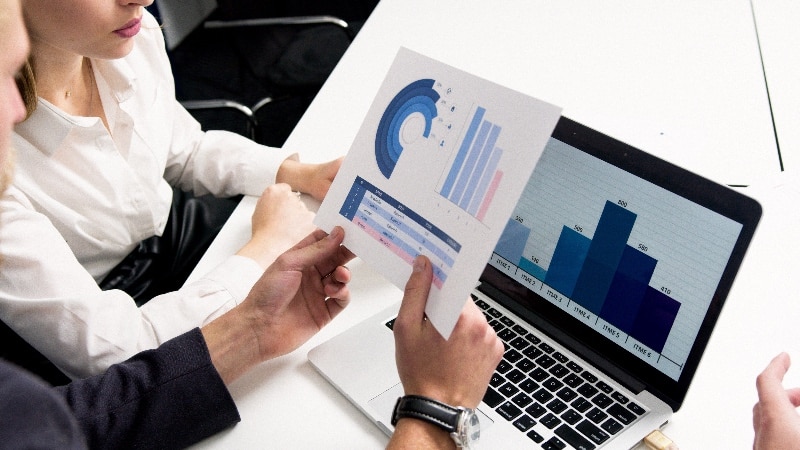 Investing at any stage of life is a great way to grow income and financial security for the future, but determining the best way to begin can be a complicated process.  
Building an investment portfolio from scratch requires ample planning and a smart strategy. Therefore, the best investment strategy should align with your long-term financial goals. 
 Investment management is especially important for beginning investors, as an expert partner can help launch the process of identifying the best strategies based on your budget, risk tolerance, and various financial goals. Saddock Wealth can help pave the way to the best plan for your individual ambitions. Also, it should be your first point of contact when you're ready to begin a strategic investment plan. 
In the meantime, beginning investors may want to consider the following strategies to help make the early stages of creating a brand new investment portfolio easier and more rewarding. 
Begin with a New or Existing Retirement Account 
Suppose you want to invest in order to secure your financial future after you retire. In that case, your first consideration should be a new or existing 401(k), especially if your employer   matches your contributions. 401(k)s and other retirement accounts can also offer cash benefits.  However, these funds are generally tied up and are not available until you are at least 59.5 years old. 
Buy and Hold  
A buy-and-hold strategy is another long-term investing strategy that is immediately clear and easy to navigate for new investors. As the term suggests, a buy-and-hold strategy entails investments that will perform well over many years. This allows investors not to worry about sudden dips in the market. Bear in mind that this strategy only works if you don't get rattled by periodic drops and stay the course. From index funds to stocks, buy-and-hold investing can often outperform short-term trading strategies in the long haul. 
Index Funds 
Index funds are another relatively easy way for investors to build their portfolios initially. Simply stated, an index fund is a portfolio of stocks and bonds that is designed to replicate the performance of a financial market index. Two popular options include the S&P 500 and the Nasdaq Composite. Therefore, this simple approach can yield attractive results over time, especially when partnered with a buy-and-hold strategy. The average 10-year return for an index fund like the S&P 500 is around 10%, so index funds are a good way to steadily build wealth over time. 
Growth Investing 
Growth investing can have big results, but it requires a lot of research or, preferably, an experienced wealth management advisor at your side. Growth investing entails buying shares of new or emerging companies that are likely to grow at an above-average rate in the near or long-term future. This strategy attracts investors because it may produce higher returns than established stocks or other investments. However, it requires a bit of higher risk tolerance and knowledge about companies likely to thrive in the years and decades ahead.  
Value Investing 
Like growth investing, value investing is a strategy that involves both extensive research and a higher tolerance for risk. This strategy rose to the fame of iconic investors like Warren Buffet, which entails looking for undervalued stocks as a means of bargain shopping. Investors can yield big returns when companies with lower stock prices reach their true potential. 
This strategy can be difficult to launch for beginners simply because it can be tricky to identify these opportunities. The best way to employ a value investing or growth investing strategy is to partner with an investment management firm that can help identify these opportunities ahead of the crowd while mitigating any associated risks. 
Start a Successful Investment Strategy with our Financial Advisors 
Investing isn't a short-term endeavor. Instead, it takes years and decades of smart money management to ensure the best results in the short term and the long term. A solid investment portfolio will be tailored to your current financial situation, long-term goals, and your ambitions for how and when you want your wealth to grow. Therefore, accounting for all these constantly changing financial and market details requires the professional assistance of a financial expert. 
At Saddock Wealth, we provide exceptional service for a lifetime and can help you build an investment portfolio that accomplishes your goals now and decades into the future. 
Our expert financial advisors can help you get started on a financial plan and investment strategies that will provide a world of benefits and peace of mind for the long term.