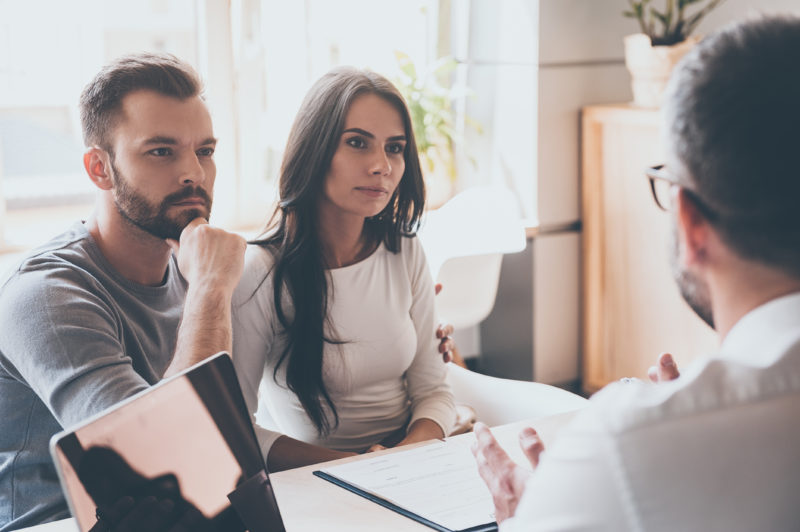 Smart financial planning begins with a professional financial advisor. However, when it comes to determining how to pick a financial advisor, there are a lot of factors to consider.  
A financial advisor helps you manage your money as well as reach your long-term financial goals. Therefore, with limitless options and tiers of services provided, how do you find the right financial advisor for your unique and ever-changing situation? 
We will explore the essential elements to consider when selecting a financial advisor, ensuring you find a trusted professional aligning with your objectives, values, and long-term financial goals.  
Here are a few key steps that will ensure that regardless of what you require in a financial advisor partnership, from financial investment management to tax planning, all your bases will be covered. 
 Take Stock of your Financial Needs
The type of financial advisor that will work best for you depends on your financial situation. Financial advisors can provide a vast array of services and specialties, so it's helpful to identify the exact financial assistance you'll require now and many years down the road. Therefore, consider factors such as budgeting, investment planning, retirement planning, tax management, estate planning, or any other financial concerns you may have.  
 By assessing your needs and priorities, you can narrow down the type of financial advisor specializing in the area you need most.  
For example: 
Do you need assistance creating a budget for everyday expenses?

 

Do you want guidance for short-term and/or long-term investing?

 

Do you need help with your annual taxes?

 

Do you need guidance for estate planning, now or in the future?

 

Do you need help managing or establishing saving accounts, like 401Ks, CDs, stocks, and bonds?

 
The answers to these questions will help determine the level of service, and the specialty you should look for in your future financial advisor. 
 Review the Different Types of Financial Advisor Services
Financial advisors tend to operate under a number of different names: brokers, investment advisors, financial planners, portfolio managers, or tax specialists, so the term "financial advisor" is a broad one. By understating the specific services each advisor offers, you can evaluate whether they align with your financial goals and requirements. Consider which financial areas you want to focus on the most and find a financial advisor who specializes in those areas.  
With that in mind, it's helpful to understand the different types of financial advisor options, which can range from various financial services.  
Certified Financial Planner
 A Certified Financial Planner (CFP) is a financial advisor with a high level of expertise in comprehensive financial planning.
A qualified CFP has broad knowledge and can assist you in various areas, including:  
Budgeting and cash flow management 

 

Investment planning and asset allocation 

 

Retirement planning and income distribution strategies 

 

Risk management and insurance planning 

 

Estate planning and wealth transfer 

 
A CFP can provide tailored advice and strategies to help you achieve your financial goals. A certified financial planner provides ongoing support and guidance to keep you on track towards your financial objectives.  
Investment Advisor 
An investment advisor (IA) specializes in managing investment portfolios and providing guidance on investment decisions. Their primary focus is maximizing returns and managing risk through strategic investment strategies. Additionally, the best financial practices an IA can assist you with include the following:  
Developing personalized investment strategies aligned with your goals 

 

Portfolio and asset allocation

 

Monitoring and rebalancing investment portfolios 

 

Analyze market trends and identify investment opportunities 

 
Traditional Financial Advisors
Traditional financial advisors are a one-stop resource for all aspects of financial planning. Starting with a consultation, a traditional financial advisor can tailor financial investment management and other management services to your unique situation and adapt and change your plan as needed. Some main points about traditional advisors include:  
Assist in maximizing financial goals

 

File annual tax returns 

 

Establish an estate plan 

 

Create a financial strategy for future goals 

 
 Collaborate with a Financial Advisor at Saddock Wealth 
 The best way to determine the financial services you'll require now and in the future is to start a conversation with an established and experienced financial planning expert. By choosing the right financial advisor, you benefit from expert guidance, personalized strategies, and valuable insights that can help you achieve your financial goals.  
At Saddock Wealth, we're happy to discuss your unique financial goals and objectives and determine the best way forward to fulfill your ambitions.  Let's work together to identify the best financial advisor who will perfectly align with your vision of a successful financial future.
Connect with us today to get started.