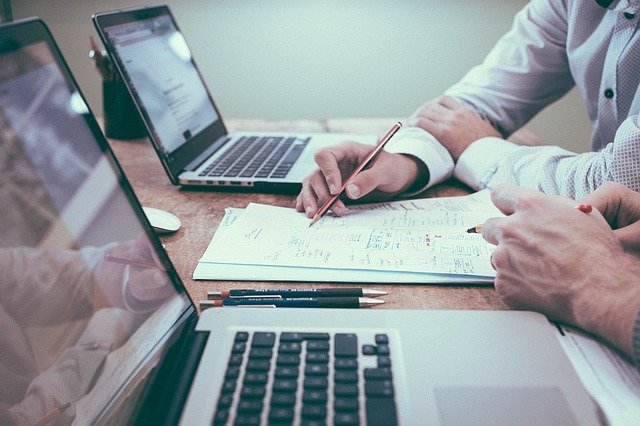 Hiring help with personal financial planning can be a polarizing subject. Many people either view it as something that they don't personally need, or maybe can't afford to outsource. Or on the other hand, it's because they feel they can handle it on their own. And in very few cases, some are equipped to handle this themselves.
But the truth is that the vast majority of people (if not everyone) can benefit from hiring a professional (or multiple professionals) to help them plan for their financial future.
Hiring Help with Personal Financial Planning – A Smart Investment
And the good news is that hiring a financial advisor for family and personal financial planning is easily accessible today. And more importantly, it is a great investment into your family's financial well-being.
We will delve into this and more in this article, which discusses how to go about hiring help with personal financial planning. We will look at this from two angles — an asset management perspective and an estate planning perspective. And the goal of both is to help you understand and feel confident in the process of hiring a financial advisor.
What Does a Financial Advisor Do?
First, we will provide a baseline definition of a financial advisor. Although there are many different types of professionals who offer expert financial services and opinions (which we will discuss in greater detail), at its core a financial advisor acts as a financial planner. This means they are essentially a professional who helps their client to address issues relating to their personal finances and wealth management.
Individuals may want to hire different types of financial advisors for various reasons.
The "classic" financial advisor is someone who:
helps you plan your big picture financial health and future financial goals
gives overall financial consultation
creates a comprehensive financial plan for you and your family
checks in with you periodically regarding your finances.
This person can also connect you to other financial experts who can help you with more specific financial services.
Asset Management
Let's start by considering financial professionals who are experts in the areas of asset management.
One of the most common financial professionals is an accountant. Hiring an accountant to help with tax preparation is a prime example of a typically non-cost prohibitive way to employ a professional to help you with your personal finances.
Typically accountants will charge a flat rate (based upon your specific needs and situation) for tax planning and filing, instead of the ongoing rates that someone like a financial advisor might charge. Accountants are also especially useful for small business owners, who may consider hiring an accountant to help them with their business' books.
In both situations, hiring a professional such as an accountant will almost always save you time and money in the long run.
Investment Advisors
These are another type of financial planner that typically work in the world of asset management. Investment advisors — sometimes confused with financial advisors — focus solely on helping their clients make good investment decisions for their personal financial health.
Hiring an advisor for investment management can be a very astute financial decision for almost anybody. If you are a high net worth individual, you may need to hire an investment advisor due to the magnitude of your investment capacity. You have more choices for asset allocation to promote portfolio diversification so it is a good idea to get professional guidance here.
On the other hand, if you have a comparably small amount of money that you are willing or able to invest, you may also want to get investment advice because you want to get the best 'bang for your buck'.
If you are particularly risk-averse or even risk-friendly, these could also be reasons to hire an expert who is intimately familiar with the levels of risk of various investment options.
Other situations that lend themselves well to investing in hiring help with financial planning are major life events (such as coming into an inheritance or starting a new job). These can significantly change your net worth and/or income level. Hence, you may want to work with an investment advisor while you are getting used to your new investment capabilities.
Estate Planning
Estate planning is another area in which financial planners and advisors can be enormously helpful. There is certainly some crossover between types of financial advisors who can assist with asset management and those who assist with estate planning.
For instance, a comprehensive financial planner would be able to help you manage your assets and plan your estate. However, this person would also have the network and experience to point you in the direction of other, even more qualified individuals who would be able to assist even more with certain and specific aspects of your financial plan.
Insurance
One of these more specific areas that often comes up is insurance. Some would say that insurance agents could fall into the asset management category of the estate planning category. However, we have decided to discuss them under the estate planning category. This is because two major insurance types — home and life insurance — are central to estate planning.
Especially if you are a high net worth individual with a large estate to pass down, having a go-to insurance agent to figure out the best plan for your home and life insurance can be hugely beneficial. The insurance world can be difficult to figure out for anyone who is not a part of it; luckily, insurance agents are. They know how to make advantageous decisions to help you figure out what makes the most sense for your specific situation.
One of the best parts about working with an insurance agent is that their client services are typically free of charge. This is because they typically get their money through the insurance companies.
Attorneys
Another type of financial planner that is almost always associated with the estate planning spectrum of things is an attorney. Attorneys are not always thought of as financial advisors. Of course, many of them do not function in this capacity. But certain types of attorneys are crucial players in certain types of financial services.
Attorneys come into play when:
setting up a family trust fund
setting up a new business
writing and updating your will
negotiating divorce settlements
determining custody settlements
filing for bankruptcy
All of these are services that will run much more smoothly with an attorney by your side. And then, of course, attorneys are key players in the act of estate planning in and of itself. They can help you develop your estate plan, set up a power of attorney, and develop and update your will.
The benefit of having a capable attorney for these processes cannot be overstated. And this is especially true for a high net worth individual who has a significant, and potentially complex, estate to leave behind.
Reasons for Hiring Help with Personal Financial Planning
We have touched on several types of financial planners you can hire. So, we'll now discuss how and when to decide to hire a personal financial planning professional.
There are several main reasons why most people decide to hire a financial advisor.
One is that you need someone to assist you in mapping out your future financial plans. Usually, folks who fall into this category are younger and need help knowing where to start on their financial journey.
Another reason is that you are at the point in your financial planning that you recognize the need for a professional to enter the picture. This could be because you have simply lost interest, run out of time, or become overwhelmed. In addition, it might be that investment management is always changing and therefore a professional would give the best guidance.
There is yet another reason that people typically decide to hire experts to help with their personal financial planning. They have recognized that their financial planning would benefit from input from an objective, professional, third party lens.
This is one of the most important reasons that we believe everyone would benefit from a financial planner. It is always good to have an unbiased opinion. This is especially true when that unbiased opinion on finances (a very sensitive subject) comes from a professional.
How to Go About Hiring Help with Personal Financial Planning
Oftentimes, these reasons are accompanied by, or spurred on by life events that have caused someone's finances to change and become more complex. If any of the above is true for you, and you do not currently have a financial planner, we would highly recommend seeking one out. And one of the great things about financial planners is you can choose to employ someone on a fee-based or full-time basis.
Not yet convinced of either having a financial advisor in general, or even of a specific financial advisor? You can actually hire them on a fee basis with no obligation to fully commit. This can also be a good way to start with financial planning if you are seeking out financial advice for one specific situation that may not be permanent.
Of course, we believe that having a full-time financial advisor is a great investment, especially for high net worth individuals. And if you hire a good financial advisor on a fee-based basis, they can save you both time and money. As a result, you would be motivated to lengthen your partnership with them.
Need More Guidance on Hiring Help with Personal Financial Planning?
At Saddock Wealth, we bring years of wealth management experience to the table and can guide you toward financial prosperity. Make sure your wealth is in the right hands and ready to grow in 2021.
Schedule a meeting here, and we'll discuss your best options.
Sources:
https://www.investopedia.com/managing-wealth/
https://www.businessinsider.com/personal-finance/
Summary
Article Name
Hiring Help with Personal Financial Planning
Description
This year is a great year to look to your financial future. Read here on the importance of hiring help with personal financial planning.
Author