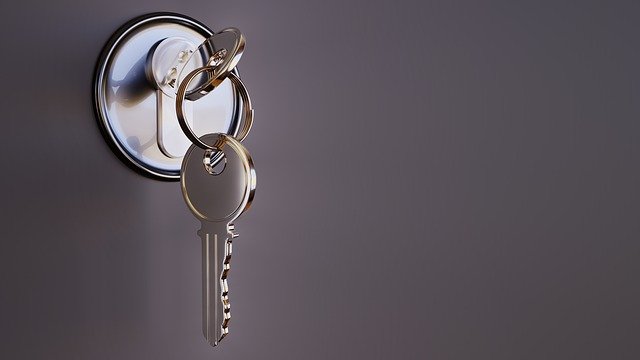 We have unpacked the pros and cons of business and family succession planning before. In this article, we will discuss the importance that succession planning consultants play in family businesses.
For many family-owned businesses, succession planning is a thorn in the side. Although we recognize the importance of preparing and choosing the right successor, succession planning is often not given enough thought and left on the back burner. The focus for many family enterprises is on building and refining their enterprises for the present, looking less at the future than they should.
Did you know that more than 40% of all family-controlled businesses have not prepared for succession in the past ten years? It's definitely food for thought.
How Important Is Family Business Succession?
Many family-run businesses across the globe boast of being some of the most respected and successful companies. These businesses are often important drivers of economies and contribute deeply to the world at large. There are, however, certain vulnerabilities these companies could face.
Some weak points are
generational transitions
appropriation of profits
the appointment of leaders amongst family members
Not focusing on either a planning process or leadership development can have devastating consequences. The secret is in careful, strategic planning. This is to avoid events that could destroy the smooth running of a successful family-owned business.
Why Can Succession Planning Be A Challenge?
Succession planning is often a difficult subject to broach. The consequences of not having proper succession planning in place could prove to be dire. This is usually a direct result of an underlying reluctance for families to face sensitive subjects. These could involve emotions and personal feelings, as well as other considerations within the business or family dynamic.
Sensitive subjects hard to broach are usually merit and economics. The combination of financial issues and sentimentality could make succession a difficult topic for some.
Why Hire A Succession Planning Consultant?
The services of succession planning consultants can play a vital role in business families. An objective opinion will make a world of difference when unpacking any underlying issues, helping to differentiate business matters from personal ones.
A powerful key family member might be reluctant to step down and relinquish his or her ownership stake. Shoes such as these are often hard to fill, while younger generations might feel they are walking in the shadow of such a dynamic force. Broaching such difficult subjects might be especially awkward, which makes an objective consultant vital.
The business decision-making process need not be difficult if tackled in a tactful manner. It is important to get it just right. Are you ready to choose a successor from inside or outside the family? A third party such as a family business succession planning consultant will broach this sensitive situation.
Why A Defined Succession Plan Is Important
During an upper-management changeover, a younger family member or a competent non-family individual may be poised to take over as the leader of the business. Regardless of who this person is, a defined plan is paramount for business continuation.
The new leader will have to gain the respect and acceptance of the other family members. The members of a board and the business's founders should provide their acceptance as well.
Having a roadmap, created with the business's voice firmly at the center will contribute to making this a painless process. Succession planning consultants exist for this exact purpose.
Uncomplicating the Process
Succession is complicated. The members of a family-run enterprise should come to the realization that it is never too soon to have a watertight plan for an easy transition.
Using the services of an unemotional objective party will ensure the process is unemotional and professional.
Five Principles to Ensure Succession Success
1. It's Never Too Early to Plan
First off, it is never too early to put a watertight plan in place. Family businesses cannot put succession planning on the back burner. Many family-run business partners are unwilling to put early plans in place. The reasons are that there are many variables to consider.
The succession planning process is important, even when the unpredictable happens. Circumstances can and will change within a family dynamic. Therefore, a senior generation will usually factor changes into the plan or adjust the plan. Changes could include the addition of family members such as children or spouses.
Another point to consider would be whether the various members within the family would be prepared to take on certain roles allocated to them.
2. Setting Goals is Vital to Family Succession Planning
Secondly, what are the goals and aspirations of the family business? It is important to set all expectations including the values, expectations, and philosophy of the business right upfront. Other aspects of succession planning can be fine-tuned at a later time.
But, one topic that might pop up at the beginning stages is whether family unity takes precedence over the creation of wealth.
Will all members have equal ownership, and will all members be able to voice their opinions and make decisions? Creating a solid framework will be the deciding factor on specifics when the time for them arises.
3. Not Everyone Has the Same Dreams and Aspirations
What are the individual family and collective aspirations of the family members? Defining these is important for a successful succession process. Being on the same page is vital. Understanding the aspirations and defining what's important is vital for success.
You cannot work towards a common goal if you haven't established one in the first place.
4. Preparing The Successor Is Imperative
Grooming the successor to take over the leadership role should take place from early on. Some believe this should start happening before the successor is 18 years of age, though that really depends on the family and company dynamic.
The act of taking over the leadership of a company can be even more challenging than those faced by leaders. Therefore, by developing the talents and capabilities of future leaders with intention, they will align with the values of the role in the company by the time they take the reins.
5. Being Transparent Will Help Immensely
Finally, a concise selection process will offer clarity when formal succession planning is executed. All roles within a family business need to be defined, so when unique challenges arise everyone knows their responsibilities.
A strategic plan will clarify who will lead, which members will be nominated for specific roles, and a clear ownership structure will define who does what. These are often difficult decisions that need to be defined.
Saddock Can Help Create An Objective Succession Plan
That is why having a succession planning consultant is highly recommended for taking much of the headache out of this process. Someone with the financial sensibilities to really examine your family business and prepare you for succession.
At Saddock Wealth, our years of wealth management experience can help guide you through the succession process. Get in touch with our team of professionals to ensure your organization's leadership is secured and positioned for success. Our family business consultants are here to help.
Schedule a meeting here so we can discuss your best options.
Sources:
https://www.sigmaassessmentsystems.com/
Summary
Article Name
Family Business Succession Planning Consultants
Description
Let's dive deeper into planning for your family business with the help of succession planning consultants.
Author