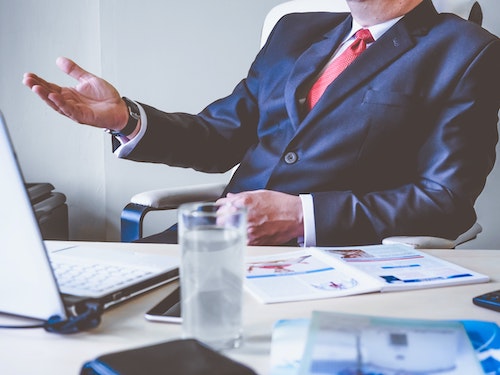 Risk takers by nature, imaginative, goal oriented … the list goes on when describing entrepreneurs. We understand that you didn't amass your wealth and achieve success as an entrepreneur by "playing it safe" or even by following the rules. But when it comes to managing, growing, and preserving your wealth, even the most successful entrepreneurs will need to turn to an expert.
Don't believe us?
Then check out this 2017 article from Forbes. We get it, you've most likely found your success by doing things your way and figuring out the unknown. But hear us out when we say that the best decision you'll make for your wealth is to enlist a remarkable wealth manager.
Even Entrepreneurs Need Advisors
Maybe you've just completed your first successful project, or you're a seasoned entrepreneur. The team at Saddock Wealth is ready and prepared to assist you in every stage of your ownership journey and wealth growth and preservation strategy.
Focus Your Energy Where It's Needed
Entrepreneurs are often split between many tasks, following different leads, and are busy chasing their passions and bringing businesses to life. When you entrust a wealth manger to take over your finances, you can then spend more time focusing on your business and putting your strengths to work.
Get an Expert Opinion
Another personality trait of entrepreneurs is being able to wear many hats. And most with an entrepreneurial mindset have been able to survive by figuring things out themselves. However, finance is not an area you want to roll the dice in.
Surround yourself with experts, like our team. This way you can be sure to keep your personal finances and business operations separate.
Bad Things Happen
It doesn't matter how careful you are or how much you prepare, bad things will happen. And unfortunately, some of the potential negative scenarios are ones you wouldn't have ever thought of.
Having an advisor on your side can help you prepare for the future while you keep your business going strong.
Fresh Eyes
Nobody will ever understand the ins and outs of your business as well as you do. But an expert advisor will be able to look at the big picture and see how all the pieces fit together.
Saddock Wealth advisors will take their knowledge of your business and your personal financial situation to craft the best wealth plan for your needs and goals.
An Objective Opinion
Because Saddock Wealth is committed as we focus on establishing long-term and meaningful relationships with our clients, we are happy to be an objective second opinion. This insight can be invaluable as you make major business decisions. It's because we're able to assess all aspects of your life and business in aiding you in your decisions.
While you may be accustomed to doing things yourself, as your wealth grows you'll want a trusted advisor who can keep you accountable and implement strategies to help you reach your goals.
To learn more about our process and decide if we're a good fit, get in touch with us!
Summary
Article Name
Entrepreneurs and Wealth Management
Description
Entrepreneurs are accustomed to taking matters into their own hands, but when it comes to your wealth we think you should enlist an expert opinion.
Author