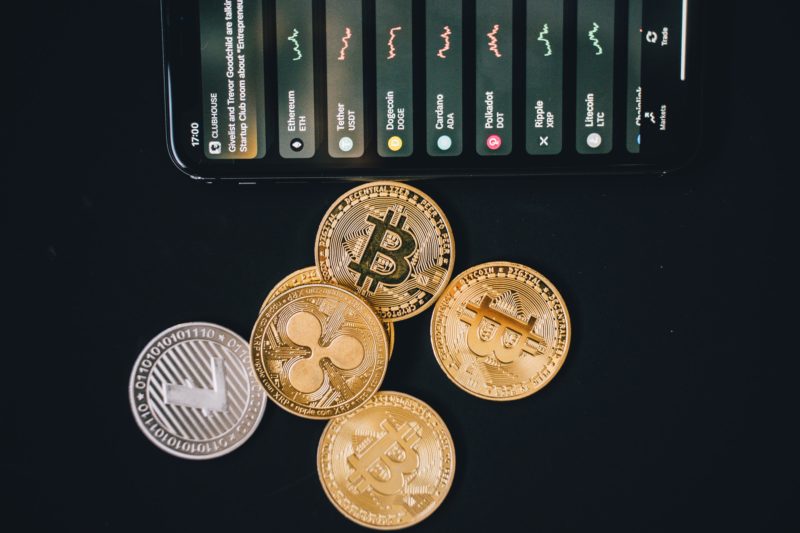 Every generation faces unique challenges and adapts new strategies when investing their money, and the millennial generation is no different. Generally, millennials are defined as those born between 1981 and 1996. They have had some setbacks regarding job prospects and earnings over the past several decades, starting with the Great Recession of 2008. Also, they had to deal with the culmination of the Coronavirus pandemic over the past several years.  
In addition, this younger generation has had more student debt to grapple with than any previous generation. As a result of these setbacks, they have been slower to reach financial milestones like buying a house or starting an investment portfolio. 
However, this doesn't mean that the millennial generation is not focused on investing their funds to ensure a solid long-term future – far from it. They are simply investing and diversifying their portfolios in different ways. 
Here's a closer look at the millennial trends when it comes to money and long-term planning.
Stocks and Bonds
Bank of America's annual Study of Wealthy Americans, released in October of 2022, found a surprising trend in millennial investments.  Additionally, they invest in the stock market far less than other older generation. In the study (which interviewed more than 1,000 Americans), 75% of those surveyed aged 21 to 42 felt that achieving above-average returns on investments in traditional stocks and bonds was impossible. Conversely, only 32% of people who were the age of 43 and older felt the same way. 
The Rise of Cryptocurrency
Cryptocurrency has had some negative headlines in the last several years.  Although, there has been a dwindling interest in cryptocurrency, it's an investment that remains relatively popular with millennials than any other generation. 
An estimated 47% of younger investors have digital assets of some variety and allocate an estimated 15% of their entire portfolio to cryptocurrency. This is a huge difference from older generations, who average about 2% of their crypto investments. 
Real Estate and Art
Next to cryptocurrency, one of the biggest investments for the younger generation is more tangible items, such as real estate and art. 66% of younger investors own art, as opposed to 34% of those in their 40s or older. Therefore, 83% of wealthy millennial investors bought a piece of art in the past year, compared to 53% of the older generation. 
Additionally, in recent surveys and studies, real estate was often listed as one of the "best" investments by many millennial investors, second only to cryptocurrency. Cryptocurrency may still be the most popular investment for the younger generation. However, with interest in crypto decreasing and interest in real estate rising, it's not improbable that real estate may one day surpass cryptocurrency as millennials' favorite and most trusted investment. 
Why Are Investments Different for Millennials? 
There are several obvious and not-so-obvious reasons behind these discrepancies in investing strategies for millennials and older Americans.  
For one thing, millennials grew up alongside the internet, so they have a stronger handle on the tools and resources available online. Furthermore, they use web-based investments that can pay off in the short and long run (like cryptocurrency and/or the frequent use of online trading programs.) 
Moreover, millennials have faced several setbacks during their adult life, making them more cautious about ventures they may correctly or incorrectly see as "risky." This could explain their limited interest in the stock market but more focused interest in more concrete and tangible items, like real estate. 
Millennials Seek Assistance from Financial Advisors 
In addition, one surprising money habit about millennials that has come to the surface in multiple reports and studies, is that millennial investors and high net-worth millennials are starting to turn more and more to financial advisors. 
This makes sense, as when planning for the long-term, a financial advisor is a safe and reliable resource that can help investors of all ages navigate through difficult situations. Once-in-a-lifetime global events, like the Coronavirus pandemic, have demonstrated that unknown factors can impact long-term investments. Therefore, the uptick in reliance on financial advisors clearly indicates that people are turning to experts to help manage their money. 
Saddock Wealth Can Guide Millennials in the Right Financial Direction 
Regardless of age, a smart financial future starts with a plan, and solid resources to deliver results. At Saddock Wealth, we have helped investors of all incomes and ages invest their money wisely to accomplish both short-term and long-term goals. 
Make a smart move toward your long-term success. With a team of financial experts at your side, you can identify and implement smart strategies that last for the future, regardless of your generation and the global hurdles ahead.
Contact us today to get started.