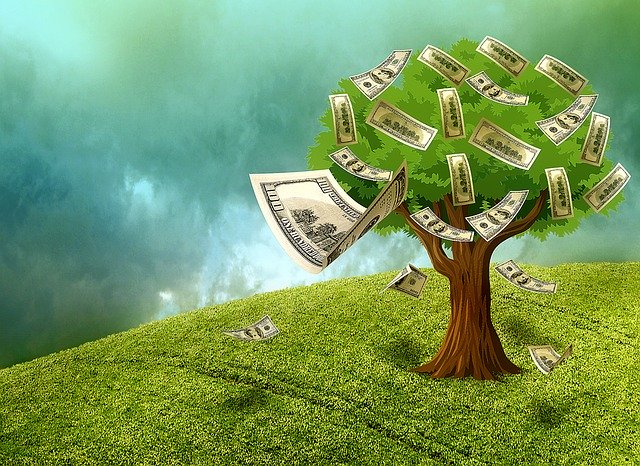 Your financial portfolio is something that needs frequent attention. A "set it and forget" attitude here can leave a lot of money on the table. Careful asset management, on the other hand, can ensure that your wealth continues to grow for generations to come.
Especially for high net worth individuals, asset management can have a huge impact on the future of your wealth and what your financial situation will look like in the long term.
And so especially with high levels of wealth, coming up with and sticking to the right investment strategy can be a complex process. One of the best ways to get around this is to hire a financial advisor from a wealth management company that you can trust.
Consulting the pros is one of the smartest moves you can make, but gaining a basic understanding for yourself is also a smart move. In this post, we'll go over some of the essentials in asset management as well as what to look for in a financial services provider.
What is Asset Management?
Asset management refers to financial services that make investment decisions for a client portfolio. The decisions primarily include what types of investments to make and when to make them. It takes a great deal of research and a thorough understanding of the market to make these decisions.
Asset management is actually a more common service than you might realize. While it doesn't always go by that name, it's a service offered by most financial institutions. If you have a portfolio manager, for example, they're certainly doing asset management on your behalf.
Types of Assets
There are many types of assets. An asset is anything of value that you own, and there are two broad categories they fall into: tangible and intangible.
Tangible assets are things with physical properties such as:
real estate
vehicles
retirement savings accounts
cash
collectibles
Financial investments like hedge funds, mutual funds, and your pension fund are also in this category.
Intangible assets are those that don't have physical properties. They're more commonly associated with businesses and include things like intellectual property, customer lists, and human resources.
How Should You Manage Your Assets?
Every financial situation is unique. A portfolio composed of a diverse set of assets is best, but the specific allocation in your portfolio depends on a number of important factors.
It's especially important to clearly identify three aspects of your financial situation before deciding how to best manage your assets.
These are your
financial goals
time horizons
risk tolerance
Your financial goals will have a large impact on your asset management strategy. Are you planning for retirement, putting your children through school, or aiming to provide for future generations? Your asset management strategy should be tailored to the realization of your goals.
Your time horizons are the life cycles of your investments. How long do you have to achieve your financial goals? Shorter time horizons generally favor more conservative asset management strategies.
Alternatively, longer time horizons give your investments a chance to outlast short-term losses in favor of long-term growth. This makes it safer to make less conservative investment decisions.
Finally, your risk tolerance will play a significant role in the way you should manage your assets. It's just a fact of wealth management that reward comes with risk, and usually in proportion. Those willing to make bigger risks have the potential to see higher rewards, but many prefer to mitigate as much risk as possible. Finding the right balance for you is key.
Finding the Right Asset Manager
There is no shortage of investment managers out there. They come in all sorts and at a wide range of prices. Finding the right one can be tricky if you aren't sure what to look for.
Here are two things to consider to help you find one that provides a high level of service and a solid return on your investment.
Experience:
This is paramount. An experienced asset manager will have learned a great deal more than is possible through schooling alone. One thing to remember is that finding a wealth manager with relevant experience is a serious bonus. If they've dealt with clients in similar situations to yours, they'll be ready to help you get where you want to go.
Trust:
You could have the most experienced and qualified financial professional on your side, but their services won't be worth much if you don't have a trusting relationship. The right advisor will take the time to actively listen and develop a relationship with you in order to better serve you.
Effective asset management is an ongoing process. When done well, it takes into account a variety of factors related to your financial situation and helps you achieve your goals as quickly as possible.
To this end, investing in the right wealth management services can be one of the most cost-effective and reliable ways to look after your financial health.
We Can Help
There are few things that affect as many areas of your life as your wealth. Treat it with the attention it deserves and it will repay the favor. Whether you're thinking about retirement or estate planning or want to use your wealth to provide for younger generations, proper wealth and asset management is what will make it happen.
At Saddock Wealth, we bring years of wealth management experience to the table and can guide you toward financial prosperity. Make sure your wealth is in the right hands and ready to grow in 2020. Schedule a meeting here, and we'll discuss your best options.
References:
Summary
Article Name
Asset Management to Grow Your Wealth
Description
Do you know best practices for asset management? Handling and growing your wealth is serious business, so it may be best to look to professionals.
Author