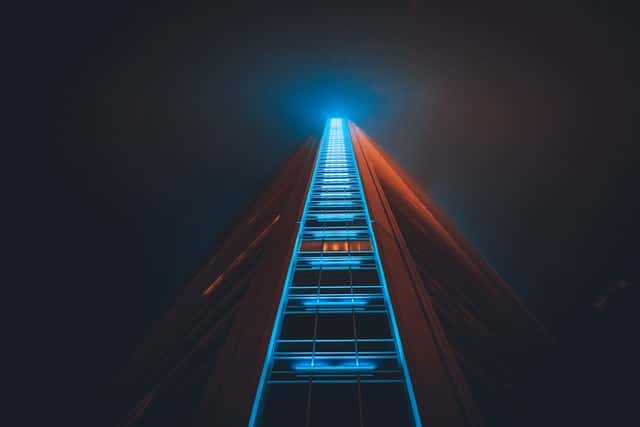 Mergers and acquisitions (also written as M&As) describe the consolidation of assets or companies by means of financial transactions. These include consolidations, tender offers, the purchase of assets, mergers, and management acquisitions. Desks at financial institutions are often referred to as M&As. M&A advisory firms are the ultimate resource for anyone looking for help with asset management.
An Overview of Mergers and Acquisitions
Although we often use the two terms interchangeably, there is a definitive difference between a merger and an acquisition. A merger is when two businesses join forces to create a new entity. An acquisition, on the other hand, is when a business buys another one so that it owns the targeted business. We consider most mergers as a friendly action, as both companies hope the merge will benefit both parties.
Acquisitions
With acquisitions, one company buys another company outright, versus a merger which is the marriage of two firms, which forms an entirely new legal entity. This is under the banner of one company name. We refer to takeover deals where companies are against acquisitions as "hostile takeovers."
Mergers
When a merger takes place, two firms of similar size join forces to move forward as a single entity. This is in preference to remaining separately owned and separately operated. We refer to this as a merger of equals.
Deals are either acquisitions or mergers, and the distinction is often according to whether it was friendly or hostile. The difference is in the method of communication to the board of directors, shareholders, employees, and the board.
Successful M&As Need Strategy To Succeed
The key takeaway from any merger or acquisition is the need for strategy and careful planning. It is important to have a clear picture, whether you are a buyer or the owner of a targeted business. You need to ask yourself what your goals are before entering this organizational shift.
Choose a professional M&A advisory company to provide you with the right strategies and plans.
What Are Your Goals As A Buyer?
Is your goal to target a business product, brand, or service, and do away with the rest? In that case, this could affect the valuation of the business, as well as the owners of the targeted business. The targeted business owners might be adamant that the buyer keeps the business intact and continues to run it as it is.
A merger, however, should benefit both parties. Both companies will become a new, singular business, and careful planning is required. Planning includes implementing procedures, staffing, and the careful structure of IT to work together seamlessly. This is both during and after the completion of the merger.
Clarity of all the goals for your business (present and future), as well as strategic outcomes, is important. Transparency is key to creating a successful company partnership.
It's About Give & Take In Equal Measure
Being flexible will put both parties in good stead during the merging or company acquisition. Keeping an open mind and being open to negotiation will play a key role in facilitating the deal. This is so that a positive result is reached for all concerned. Negotiations that are friendly and flexible will bear fruit in the long run.
It is vital to have clarity. How far are you willing to shift the goalposts? Having a clear vision and a clear target will avoid fuzzy thoughts and grey areas ending in bad deals. Charting a clear path is the best way to move forward in closing a merger or acquisition.
Do Your Homework!
The most complex part of any M&A is doing your due diligence about the process. Due diligence is about doing in-depth research to make smart and informed decisions, especially regarding any business agreement. Everything from the health and safety standards to the business's finances is scrutinized during a business's checkup. Any contracts, customers/clients, or business dealings need to pass a test of ethics, as well as all legal aspects and paperwork signed off on.
Why Are So Many Mergers & Acquisitions Unfulfilled?
It is no secret that many mergers and acquisitions do not make the grade once due diligence and negotiations begin. More mergers and acquisitions do not come to fruition than those that are successfully fulfilled. This is usually due to a lack of attentiveness, transparency, and/or planning during the beginning stages of the process.
A professional team will take a careful look at the financial, legal behavior, and other business dealings of the buyer. They will examine your contracts and make sure you're on the right path, protecting you from loopholes and dubious deals.
A Due Diligence Check Is There to Protect You
Due diligence is a necessary part of buying and selling a business; it is an essential commitment. A due diligence checklist is an excellent way to keep track of all business functions for you and for your team. A checklist will highlight any components that need attention.
Discretion and data protection are vital. Your financials and sensitive information are made available to certain parties. Confidentiality is therefore essential. Any indiscretions could lead to the breakdown of a deal. Trust is the one essential ingredient in any business deal. This is particularly important during mergers.
A legal representative should be present throughout the negotiation process. Your legal representative should have the necessary qualifications, allowing you to trust that all the Ts are crossed and the Is are dotted.
What Your M&A Advisory Firm Can Do for You
Hiring help is a surefire way to reach a successful result. M&A firms are there to guide their clients through mergers and acquisitions. They will also assist with debt and equity financing.
Your professional M&A advisory firm is there to offer advice to buy or sell clients through their mergers and acquisitions journey.
The M&A firm will also act as an intermediary in business sale transactions. They are there to act on behalf of either the buyer or the seller.
The typical M&A client is a group or an individual. They are in the market to sell some or all their business. Although the primary focus of an M&A advisor is to handle mergers and acquisitions, they usually offer additional financial services as well.
Saddock Wealth is Here To Assist!
At Saddock Wealth, we are here to help with your M&A process every step of the way. We are a team of highly trained professionals equipped with the necessary skills and tools to guide you through the entire process.
Schedule a meeting today to find out how you can make your merger or acquisition a success story.
Sources:
Mergers and Acquisitions (M&A) Definition (investopedia.com)
What You Need To Know About Mergers And Acquisitions (infinigeek.com)
Summary
Article Name
Embracing M&A Advisory Firms For Your Benefit
Description
Learn about how M&A advisory firms are the ultimate resource for anyone looking for help with asset management.
Author